Reading Time:
4
minutes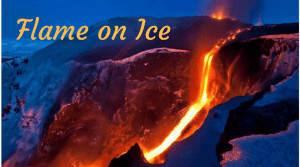 Mahima gives us ten tips for a safe holiday in the mountains, in the weekly column. A Different Truths exclusive.
Brought up in the hills near Shimla, it is but obvious that mountains keep pulling me back to their enchanting aura off and on, year after year. But this year when I took a working vacation near Nainital, I came back with certain lessons, some mine some from others' experiences. I was staying in Pangot, a tiny hamlet just 15 km away from Nainital and not known to many except the ones who wish to do away with the crowd of the populated popular hill stations, like me. This place has almost no mobile and internet connectivity. A perfect detox for people like me, but not for those who might have health issues or kids/parents travelling along. So what do they do? This and many more questions will be answered by me, to help you plan a safe holiday in the hills of our 'Incredible India'.
Know Your Destination
Thanks to Google, we don't have to go far off to know our destination. But beyond that, gather some important information even from the manager of the lodging place. Have a knowhow of the nearest hospital and its emergency facilities, especially if you have children/elders travelling with you. Always carry your basic as well as emergency medicines along, even if you don't have a medical condition. You must have the emergency contact numbers of all the important local facilities saved in your phone as well as a pocket diary (what if you drop your phone, and can't switch on?)
Carry Locally Functional Mobile Network's Sim-Card
Before you book a place to stay, ask the manager, which mobile network is functional in that region and keep an extra mobile sim-card ready of that service provider. Circulate this number among your family members
Go Prepared for an Unpredictable Weather
Hills have unpredictable weather, so carry a set or two of warm clothing even if your visit is in summer. The weather forecast Apps come handy, to decide on the type of woollens to be packed up. And a rainbow/ bright umbrella will not only keep you safe from unpredictable rains but also add beauty to your photographs!
Must-Pack These if Hiking/Trekking
If you are planning to go on trekking, you must have dry food items and enough water/glucose with you. And always remember, the sun is very piercing in hills due to clean environs. So not just carrying an anti-suntan lotion is enough. You must plan the trek either early morning or post lunch. And that too with a local guide in tow. Hills are unsaid natural reserves of wild animals and local guides are the best ones to know the safest trek.
Own First Aid is the Fastest Help
Hills mean a treacherous terrain, especially for those who do not belong to the region. So your own first-aid kit in your handbag is a must carry always.
Beforehand IDs, Permits
Know about the permits and IDs required if you driving to your destination in the hills. (We suggest: Hire a driver, avoid driving in the hills if you aren't aware of the track.) Some places and attractions may require special permissions for visit, photography or filming. For instance, to click pictures of Chail Palace near Shimla or to visit Pangong Lake in Ladakh as well as to visit Rohtang Pass in Manali you need a permit.
If Hiking or Trekking
Research the length, duration and recommended physical conditioning for the hike you want to do. Also, prepare for the same in your own city by doing regular running and exercising well for tough terrains. Even if you have to take help of an instructor, do it. Hills as well have been saying are unpredictable. So better go prepared than come back drained out and fall sick due to stress/strains.
Book a Local Cab Driver
Rather than taking a city driver on treacherous terrains, always prefer to hire a local one who not only knows the region but mostly doubles up as a local guide as well. And who knows, he might show you something interesting, that you will take back as a memory forever!
Brief the Companions about Basic Rules
Whether travelling with family or friends, brief them about the safety tips, the do's and don'ts, the rules to follow in hills, in short, be their safety guide. A big problem can be averted if the full team stays alert.
Travel Insurance
Getting your travel insurance done well in advance, is not a bad idea. We are not trying to scare you. But if you are one of those people who is accident prone or keeps tripping in the hills, then this is the most important one for you.
Last but not the least, keep at-least five people informed about your trip and update your family about your whereabouts from time to time, as and when you cross a different landmark, especially when you are trekking.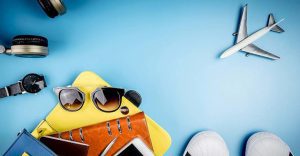 ©Mahima Sharma
Photo from the author and the Internet
#vacation #holidayinhills #holidaysafety #precautionsinhills #safetymeasures #trekking #mountains #hills #hikingtips #trekkingtips #traveltips #travelogue #travel #safetravel