Reading Time:
3
minutes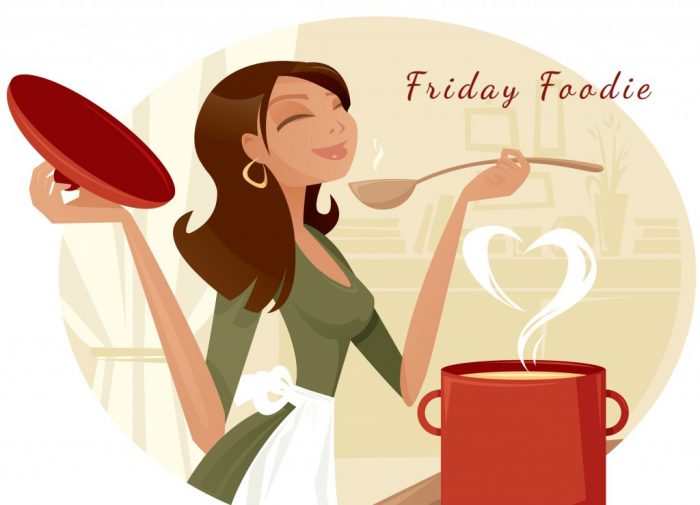 Our Managing Editor, Anumita, shares the finger-licking recipe of Khichuri, Bengali style, in the first part of her two-part article, in the weekly column, exclusively for Different Truths.
It was raining the night before. The grey sky and the incessant drumming of the water droplets on the roof were creeping into my conscious mind. The phone rang, and I absentmindedly picked it up and a lethargic hello followed.
"What's up girl, got up on the wrong side of the bed," came the chirpy reply. It was my childhood friend from across the globe. She was packing for a vacation with her kid. Her bubbly laughter and spirited voice filled my mind with warmth. After 20 minutes chatter and laugh, she signed off by saying that I should make Khichuri and Beguni for lunch or dinner, as the weather demands it.
Khichuri, a mixture of dal (lentil) and rice simmered with mild spices and few stir-fried vegetables, is such a simple food that it never could be considered a delicacy. But, if you ask any Indian, they all know what khichuri (also pronounced khichdi or khichri) is. It is such a known and loved the dish, that it has taken the status of comfort food.
Khichuri (as we Bengali's pronounce it) is essentially a rice and lentil mix, but it can be made with Sabu dana (tapioca pearls), Moog dal(split and skinned green gram), palak (spinach), oats, baajra (pearl millets), chana dal (split Bengal gram), suji (semolina) and kuttu(buckwheat).
Smiling, I picked up the phone and dialed Ma for a quick call and confirmed on the phonron (seasoning) to be used in the khichuri. Ma asked if I was making beguni (eggplant fry) and aam er chatni (mango chutney) with the khichuri. As khichuri will be incomplete without these salty and sweet sides, so I decided to make all of these.
I am sharing my Ma's recipe of khichuri and in the next post, I will share beguni and aam er chatni.
Khichuri
Ingredients:
1 cup of Basmati or Gobindobhog rice (washed)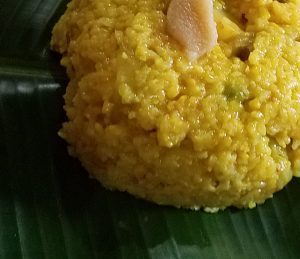 ¾ cup Moog Dal
2 small potatoes, peeled and stir fried
½ cup of green peas
1 cup of cauliflower florets stir fried
1tsp of cumin seed
1-inch of cinnamon stick
2 bay leaves
3 dry red chillies
2 black cardamoms
3 cloves
1-inch ginger grated
2 chopped tomatoes
½ tsp turmeric
Pinch of sugar
Salt to taste
3 cups of warm water
1tbsp of ghee
Oil
Method:
In a nonstick pan dry roast Moog dal and keep it aside.
In the same pan heat oil, and splutter cumin seeds, cardamom, cinnamon stick, bay leaves, and cloves.
Add the grated ginger and tomatoes.
Fry a little add sugar, salt, turmeric.
Add rice and the roasted Moog dal.
Stir in the peas, potatoes, and cauliflower.
Add the warm water.
Lower the flame and cook covered on low heat.
Once done, melt the ghee over it.
Serve hot with sides of papad, beguni, and chatni.
Enjoy soul food!
(To be continued)
©Anumita Chatterjee Roy
Photos by the author
#Khichuri #BengaliComfortFood #ComfortFood #IndianCuisine #BengaliFood #KhichuriBenguniChatni #Recipes #VegetarianEating #FridayFoodie #DifferentTruths