Reading Time:
4
minutes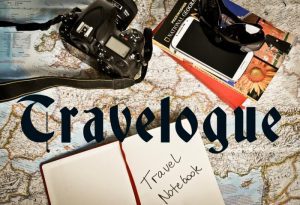 Sarika took a break from the routine. She packed her backpack and travelled solo to meet herself. Read about her adventure, exclusively in Different Truths.
Travelling is very much there on my card, since childhood. I have travelled a lot! At times people wonder about my whereabouts. We keep travelling; if there are two days off we just pack our backpack. Our only son is also accustomed to this lifestyle. Travel makes me relaxed, rejuvenates me and makes me a better person. During my teens and early twenties also I travelled a lot with family, friends, and sometimes even alone.
I am going through some changes in life not sure what is that. At times, I like this phase, while at other, I don't like it! A confused stage. Perhaps all changes are unsettling. Everything is going smooth, but still, how do I come out of this dilemma? Initially, I thought it might be some unknown stress which was bothering me. I had to find the answer. I was very sure it was something, from where no one could help m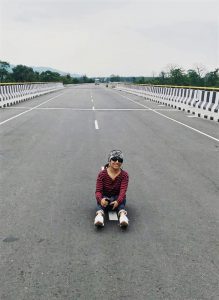 e to find the answer. I was the only person who was to help myself. I needed a break.
Depression is something which is even more dangerous than cancer. Recently, we lost our beloved, the famous successful celebrity chef, Anthony Boardman; he brought the world into our homes and inspired so many people to explore culture and cities through food. Rich, successful, but so lonely? There are no defined, triggers for depression. Medical science is not able to tell us why some suffer from it and others do not. My mom says the rise in numbers might be due to a quicker pace of life — we are trying to live a century in a few years. This generation of ours wants everything at once. Perhaps our need is greater than the greed of earlier generations.
I decided to take a break from my routine! And I packed my backpack and set for my solo trip. I promised myself that I would be happy, energetic, and lively. Travelling solo is a challenge to me to see how far I could stretch myself and try to challenge my comfort zone. And I hit a new land – the beautiful Arunachal Pradesh.
I am proud that I have touched 24 states out of 27 Indian states.
Arunachal Pradesh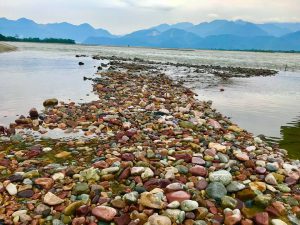 is a 'land of the dawn-lit mountains'. Wonderful verdurous valleys and unprecedented aestheticism. Gushing waterfalls, crystal clear lakes, and picturesque mountain tops enhance the astounding scenic beauty of this treasure trove of unmatched allure.
The tranquil destination is untouched and there are lands which are virgin. Arunachal has an excellent environment and the weather adds to its serenity. If you are travellers, you must take a trip to this distant north-eastern poetic state to explore its hidden beauty to the fullest. I can assure you will not disappoint.
So, whether you are a wonder lust or a spiritual, energetic adventurist, you will enjoy the magical journey.
This solo travel helped me to introspect my thoughts, dreams, strengths, and limitation too. It was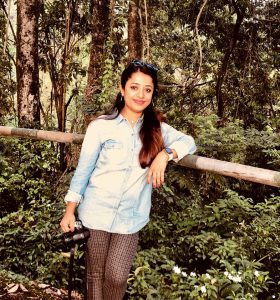 wonderful exploring the place on local vehicles, staying with the locals. I made new friends. Over the period of time, I realised money, power, status satisfied our materialistic hunger but travelling fills our soul with immense joy. Life is only about being happy, not living in luxury.
I must say, this trip helped me to open my mind. I am not confused anymore. I learned to accept things the way they are. I also unplugged my internet and phone connection. I turned on my phone whenever I spoke to my son and family. My overprotective family was a bit skeptical about my safety and security. But, somehow they were convinced and my trip became even more successful. I must confess, I missed my family at times, but to connect with myself, this solo trip was very much needed. And I made it. I also inspired few of my girlfriends to step out all by themselves.
The mantra is, "Go solo, go far to meet yourself."
©Sarika Sarkar Das
Photos by the author
#TravellingSolo #Adventure #LivingLife #ArunachalPradesh #TravelAndAdventure #AvoidDepression #TravelAndGetAway #IndianTravel #HillsAndRivers #BeTheTraveller #Travelouge#DifferentTruths