Reading Time:
3
minutes
Nirav Modi, in connivance with bank officials and political masters, left a $1.8 billion hole in Punjab National Bank's books. Taxpayers will have to bear the brunt of this loot. A self-confessed feminist and an author of chicken soup books, Marci felt that Indian women are more empowered; she renewed her wedding vows in Madurai. Lonely women were offered love on a platter by a 26-year-old Gurgaon-based entrepreneur and he had four packages to offer to make Valentine's Day very special. A farmer from Andhra Pradesh came up with an innovative idea to ward off the evil eye from his lush crop; he put up a lusty poster on Sunny Leone, in a red bikini. The trick worked. Shail takes a look at the news of past weeks, pens news in verse, exclusively for Different Truths.   
 Modi vs. Modi
At a time when the poor are struggling for a dime,
comes here with a robber,
the hi-fi kind
who climbs up the ladder looting a bank;
a bank which throws caution to the wind
building up the coffers of the bogie man's trust;
the trust grows bloating big
while a gaping monetary hole the fraud does dig.
One Modi, at a loss, to fathom the nation's mood.
The other, a swindler part of a globe-trotting brood.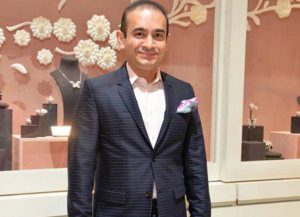 From Chicken Soup to Indian Marriage Vows
Combating depression at a famous Yogi's Ashram
this foreigner felt a deep connection with a country she was not born in;
an unconditional warmth and gratitude for a nation
that brought in the global spiritual revolution.
Chicken Soup book author, innumerable souls
did she help inspire and motivate
believing it all to be an armour of fate.
So, it was here did she renew her wedding vows
near the temple town of Madurai.
Hinjew to the core,
following the Hinduism and Judaism holy door.
Hoping that the country that grounded her spiritual vibes
will continue to motivate the Indian urban tribes!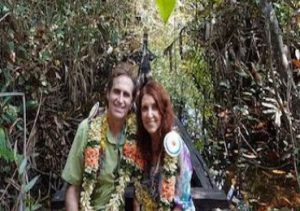 Alone on Valentine?
Valentine's Day is long past
but what is a love day without any news of spice cast?
So, here comes a man, an entrepreneur
willing to be your boyfriend for a day
not free of course but for a pay
so that you never have to walk alone
instead, strut along hand in hand with a rental boy drone.
A new business in town
by this Gurugram rich n' sitting idle clown.
Anything he is willing to do
depending on the package of his Valentine business crew.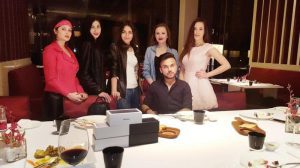 Pumpisthan the Evil Eye

In Andhra, in a tiny village
a farmer sincerely tilled his land
until the barren piece grew fertile;
his hard work did shine
but also did it invite evil gaze sublime.
This he had not asked for in his wildest dreams.
Within a matter of a while
his crops had withered, evil eye time!
What was the farmer supposed to do?
Instead of using stereotype pumpkin for a scarecrow
his brilliant rural mind,
gauging the pulse of the common man
put up a picture of ex-porn star Sunny Leone on a huge can.
Now, people pass by his field of lush crops,
they have no time to cast any evil drops.
All they do is drool before the picture
and his crops are saved.
Hail Sunny Leone's scarecrow!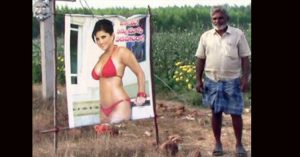 ©Shail Raghuvanshi
Photos from the Internet
#Poems #Verse #News #SunnyLeone #Farmer #NiravModi #Marriage #Valentine #NewsInVerse #Differentruths