Reading Time:
4
minutes
In this reflective and soul-searching outpouring, Tapati takes a hard look at our weak-kneed legal system, where rapists commit their dastardly crimes with impunity. She also talks of an Australian dog that saved a child recently, a deep compassion from an animal. The author asks if we are worse than animals, exclusively for Different Truths.
Amidst nationwide outrage over cases of rapes, sexual assault and murder of minors in Kathua and Surat, Unnao, and many other places, our Union cabinet approved an ordinance to provide stringent punishment including the death penalty for those convicted of rape of girls of twelve years or below. There were deep anger and anguish in the society over repeated incidents of sexual assault of minors and alleged efforts to protect those monstrous crimes.
But these crimes continue. Recently, the media reports that a six-month-old was abducted, raped and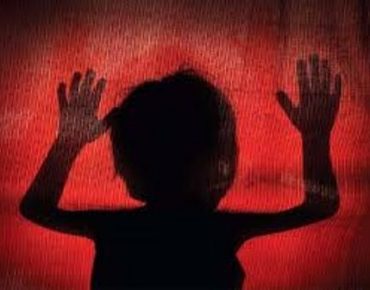 murdered in Indore; another girl was sexually assaulted in her school on the day of her admission at Raipur; another minor was assaulted and raped in Kaushambi. The nerve wrecking rows of events continue.
People are of opinion that harsher punishments are unlikely to make any difference unless our criminal justice system gets fixed and ensures culprits are caught and convicted. In fact, in a country where there is no certainty of conviction, the death penalty would increase chances of acquittal. Most cases will not be reported. In a poor country like ours, money would seal the mouth of truth and the victims and their family as well. Like the Nirbhaya case, much delay would result in losing patience of the people and would result in not discouraging crimes to continue.
Messages keep on coming from all corners showing concern:
"When I hear about a rape or a murder of a child, I feel sad.
Yet, a little thankful that it's not my child.
I cannot look at myself in the mirror.
My conscience dies a little":  the lines raging in black prints were in circulation in the social media messages making me sad and pondering over a solution.
My cell blinked with one more message. My friend has shared a wise thought:
"I, as a parent of a boy… promise to myself, for the well-being of my own son, that I will teach him to respect women. I will teach him that women are not objects of lust or revenge. I will teach him humanity. As a mother of a son, this is the most important yet easiest step I can take to safeguard the daughters around and to protect humanity.
"Teaching girls to protect themselves is not enough. How can a 3-year-old infant or an 80-year-old lady protect herself? We need to teach our boys to become good humans. And let us start with our own boy.
"Share this thought, let it become a part of our lives. Let it become a part of the list of things we teach our boys."
"A wise and much-needed process we must start"….. I sent my instant reply.
Coming back to my bunch of morning newspapers, I knew we still have a long way to go. No, I am not talking about reaching Mars or Venus, but about taking our civilization ahead with cues from our close neighbours, I mean the animal world around.
As I was sitting soaked with pain and frustration hearing about inhuman people around, one small piece of news from Sydney brought tears to my eyes. The news clipping said how a deaf and partially blind dog kept a lost three-year-old girl safe in Australian bushland overnight and was awarded police awards on Saturday after leading rescuers to the child.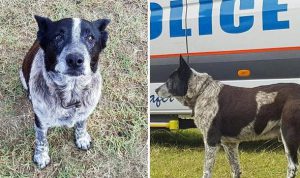 Emergency services had begun a search on foot and from the air for Aurora on Friday after the young girl wandered off into bushland on a rural property in Queensland State. Seventeen-year-old blue heeler Max stayed with the child through a rainy night before leading family and rescuers to Saturday morning after more than fifteen hours in the wild.
"Leisa, (the child's grandmother) heard Aurora's voice, found Max first, and then Max led her to Aurora". Leisa's partner Kelly Benston said, adding the dog was partially blind and deaf. The Police were quick to make the hero pooch one of their own. "SUCH A GOOD BOY, MAX!" This is what the police posted on Facebook: "For keeping her safe until she was found, you're an honorary police dog!"
Can we expect a similar return of our small girl child lost in the bush over a night? Probably the answer is "No"; because wild animals may show some piety but not the beasts in the human society.
The photograph showed the pooch wailing his tail and lovingly looking at the girl. The small clip cleared the dark clouds of haziness from my mind and heralded fresh sunshine of thoughts….
We can award death penalty to rapists but the society has to undergo a change. But without morals or compassion for humanity, we remain worse than animals. In fact, there is no rape or attack on dignity amongst animals. We are perhaps the worst among all living things on this earth. I don't know if we would ever wake up!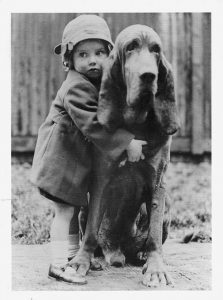 ©Tapati Sinha
Photos from the Internet
#Dogs #LoveAndDogs #DogsSaveLives #HumanOrInhuman #AnimalsAndHuman #Crime #Violence #Rape #FailedJusticeSystem #DifferenTruths