Reading Time:
7
minutes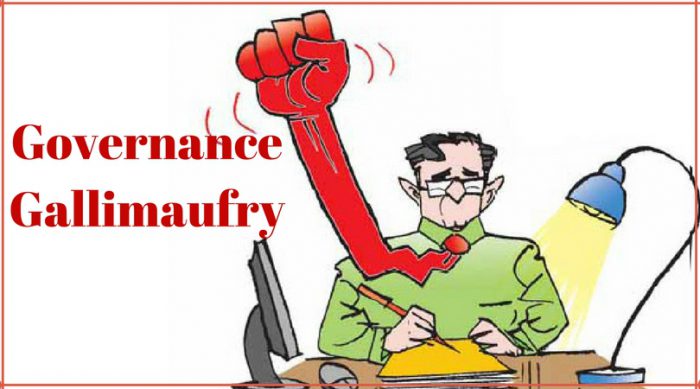 Life is about moving on. Hemashri shares the transient world of love and affection, working in different offices, in the inward-looking realisation. Here's the weekly column, exclusively for Different Truths.
She looked resplendent in bright yellow silk saree! She presented her Ph.D. thesis. God was perhaps having a relaxed day while creating her! She was the kind who reminds me "Bhagwan jab deta hain toh chappar far ke deta hain".  This radiantly beautiful woman was a teacher in the most prestigious college, my alma mater. I became her instant admirer. After a few days of meeting her, I saw it on the news that she poured kerosene on her body and decided to self-immolate herself. It was a very disturbing news. For several days I felt very sad. Ending one's life in such a cruel way when much safer options were available. How could she do it? I mean how could my admirable lady devalue and destroy herself in such a barbaric way. When that first wave of shock and disbelief subsided my anger shifted to her friends and colleagues. She must have gone through severe depression to act the way she did. Why her friends and colleagues miss those signs and were not to be able to rescue her. Is this world so fake?
I too was going through a rough patch time during that period. After a long wait, finally, I received my posting order. This time I decided wherever I work I will try to forge a genuine bonding with the women I work with. The office did not have very hectic kind of assignment for me. Often I used to have my tea with some lady subordinates or colleagues. Gradually, I developed a family like bonding with many of them.
The most inspiring among them was an elderly lady. She was a good singer. She was a mother figure to me. She reminded me of my sick mother. She was an epitome of feminine kindness. She told me, "Madam, I have seen acute poverty. I have survived without food for days. You know I am so happy today. What more can I ask from life? My husband was a drunkard and I had to endure it. He was sick for some time and then he died." She was one of those few ladies who personified happiness and contentment. She used to do meditation a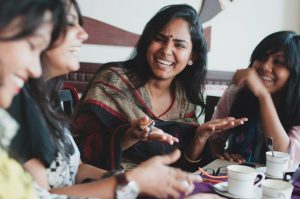 nd she said her strange ailment was actually cured through meditation. She had two sons. Her younger son married an orphan Nepali girl, who was raised in an SOS village. Her son pleaded to marry her, saying, "Ma, she is an asthma patient. If I do not look after her, who will?" She agreed. She also told me how her own relatives scorned her saying that a rootless creature was brought into her family. During my stay of around three years, they all became my extended family.
The younger lot in the office also appeared quite friendly. I discussed with them the issues of common concern like creating a good canteen, a wall magazine, picnic, and a cultural event. We enjoyed a wonderful picnic. We had a nice cultural event once, where I launched the singing career of my life. The head of the office remained busy in his chamber and did not step out to see what was being arranged as a cultural event. The proposal for a wall magazine was declined by the head of the office for reasons best known to him. During this period, my husband got three postings in several remote areas and I had to manage two sets of ailing parents and our two growing-up children. My office was nearly 35 km away from the place of residence. I endured traffic jams to and fro, every day.
Sipping raw tea in my chamber with my staff and colleagues was a healing therapy for me. The old boss got transferred and a new one arrived. My work assignment got lighter and lighter inspite of being the most experienced officer of my rank. I tried my best to be detached from the official humiliation. I continued to discharge every assignment to the best of my ability. I could still sense that maybe some people were not happy with me. It was just a strange gut feeling.
The young girls of my office were like my younger sisters. They would often narrate their issues, sometimes even their personal problems. Four of them were very close to me. One of them was Sumi, who would often tell me how her mother-in-law used to taunt her all the time. She became a sister to me. One day I told Sumi that I am coming to your place to meet your mother-in-law. In the evening, on my arrival, I touched the feet of Sumi's mother-in-law, as a genuine courtesy. As I started conversing I told Sumi's mother-in-law that Sumi is a highly respected person in the office and she is loved by all. It was genuine yet a little exaggerated and I could see Sumi's mother-in-law's smile getting fainter. I was wearing a favourite saree gifted by my husband on my birthday. When Sumi's mother-in-law complemented, I told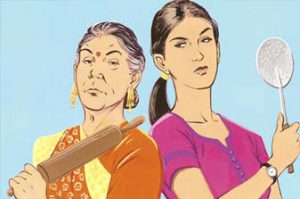 her this one is gifted by my mother-in-law. This time Sumi's mother-in-law's face got very pale. Sumi was smiling from behind the curtain. Next day, I asked Sumi how is your mother-in-law. She was laughing. I called this visit as a "Sasu sudhar bahu uddhar programme" and told the girls that anyone with a similar issue may invite me to their place.
Work became fun and office politics was the last thing on my mind. Gradually, I could sense that I am being pushed to the corner by the new boss. Speaking comes naturally to me and in office functions often from the ladies side I had to speak which was received very well by the staff. One fine day the boss declared in a meeting that I should not be speaking. I asked him, "Sir, may I know why I am not allowed to speak". There was no reply. The occasion of the meeting of the Civil Service Day. Every report or assignment I was entrusted with was discharged with utmost sincerity. Working with hostile bosses demand the best efforts. Often, I came to know from some other colleagues that my reports were appreciated but the boss never acknowledged it in my presence nor did his rudeness mellow.
One fine day I received a call from a well-wisher informing me that my boss had approached higher authority to transfer me out from the office. I felt very bad but tried to remain unaffected and decided to wait and watch. After almost a month or so I received an order that three of the officers of the present office has been attached in a newly created district. Seeing the order I was surprised that the other two were boss's favourite. I could make out that I would be released immediately, so I got ready to hand over my charge the very next day. The boss was not in his chamber on that day, so I left my papers along with a small marble Ganesha as my parting gift and moved out of the premises. I went straight to the new office. A small circle office (Tehsildar's office) was being converted to a new district office. I felt a relief to be able to come out of a place where I was unwanted by the boss. After a few days, I received an invitation from a colleague that the earlier boss desires my presence in a farewell meeting arranged for several officers. It was my father's birthday so I declined politely and informed that I have a personal engagement. I did not go.
Finally, three of us joined the new office. My official vehicle was called back within two days, whereas the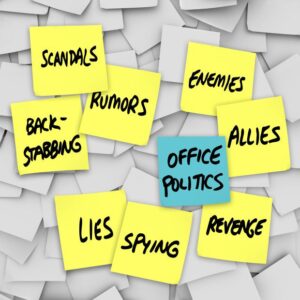 newly created office was chalked out of the old one and we were supposed to get our logistic support from the original office. My two colleagues were allowed to retain their official vehicles. I drafted a representation apprising the discriminatory treatment and submitted it to the higher authority. The matter was taken up and I continued to avail the facility. After three months in the new office, I was transferred and I released the vehicle when I handed over charge. The driver called me up the very next day saying, "Madam, they said I will not be allowed to work here because I worked with you." I called up the concerned person he said there was no such issue. When I called the driver again I could make out that the driver was being punished for serving me sincerely.
I felt an intense pain deep within which no words can describe. Who am I to bark at every dog I meet? I decided never to visit that office again. Sumi remained in touch just like an adorable younger sister and so did a few of them. That elderly lady called me once.
I tried to press an imaginary delete button to erase memories of the countless tea sipping sessions listening to those, who had created a home in my heart. I sometimes wonder was it not genuine from my side or was it a case of unrequited affection from their side?  
The beautiful woman in a bright, yellow silk saree gifted me a precious realisation in life to keep forging bonds. During those years I heard many of their agonising stories. It made me realise no matter how many women join the job market, homes have remained the same. Ill-treating the daughter in law is a routine and near universal in the homes. There were women, who would break down narrating something that troubled them deeply. Looking back I still feel happy to recount those days but only just a few of them bothered to be in touch even in these days of WhatsApp and SMS. Maybe out of sight is out of mind or maybe it was just one-sided bonding!
In any case it shall always be my choice to love people unconditionally and to lose them than to have never loved. Those three years also taught that everyone around me has a fascinating story to share. My love for real stories also deepened in those three years.
©Hemashri Hazarika
Photos from the Internet
#OfficePolitics #GovernmentOfficeOfIndia #LearningThroughLiving #LifeTeaches #HelpingWomen #GovernanceGallimaufry #DifferentTruths