Reading Time:
8
minutes
Reetwika Banerjee, a columnist with Different Truths, is a young achiever. She has won 13 awards for her five books and three films. T Mukherjee interviews her, exclusively for Different Truths.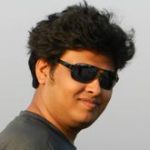 TM: Tell us about yourself, Reetwika Banerjee.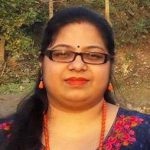 RB: I am a professional Cyber Security expert and I aim to be a face of women in the global security space. During my leisure hours, I enjoy writing books, technical articles, travel tales, films, and news columns in English, Hindi, and Bengali languages. My most cherished hobbies are recitation, quizzing, and fine arts. 
My writing desk comprises of five solo books, which have won five World and National records and multiple awards:
1.'Fantastic 40' (collection of 40 micro stories)
2. 'Zenova 20' (an assortment of 20 short stories)
3. 'Bhanga Moner Dinga' (set of 50 Bengali poems)
4. 'Cuddle & Clash' (bag of 25 feather-touch stories).
5. 'Enta Habibi' (set of 5 romantic novellas)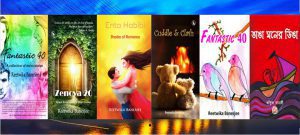 I have also been into technical writing and two of my research articles have been published in these international journals: 
"Proposing a Digital Cloud Security Model to Fight Against the Potential Data Security Risks of Digital India" published in "Digital India – Rhetoric vs Reality" journal by Scholar Publications, Feb 2016.
The book has received special recognition from the honourable Indian Prime Minister's Office.
"Figuring out the Best Change Management Strategy in the Domain of Information Technology" published in Vignana Jyothi Journal of Management, Jan 2010
An Associate Member of Film Writers Association, my filmography comprises three award-winning short films in Hindi & Bengali (released in 2017): 
Adhura

Hello Mamma

Ittefaq Se
I have an empathetic heart and am closely associated with a couple of charitable societies – a rural orphanage and urban spastic children home, where I play a tiny part in making their lives look truly beautiful and honoured. Divinely blessed by St. Teresa of Calcutta in my childhood, I dream to follow Mother's preaching by heart and create a liberal India for all.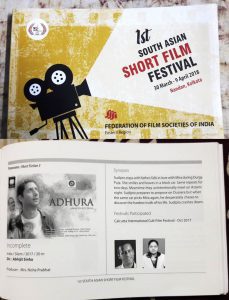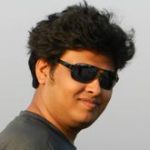 TM: A gifted writer equally proficient in three languages is a rarity. How and when did you begin writing?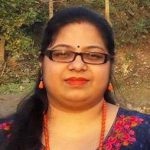 RB: Writing started as a child's play for me. During my childhood days, my mom inspired me to think, imagine fantasies, and write whatever came to my mind.
My parents love to travel a lot and that infused a nomadic spree in me. Since my childhood, I have been to many places across geographies, which help me in setting scenes for many of my stories and films.  
As I grew up, I started sharing my creative outputs with various literary magazines across the globe. Even I engaged myself as one of the editors of my school and college magazines and soon after my graduation I went on to venture my own magazine named, "Culture Flash". Shortly, my works happened to receive notable accolades on different platforms.
With time, it was my husband who motivated me to write a book.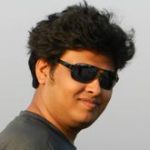 TM: The first book is very special to any writer. Tell us about your debut as a writer?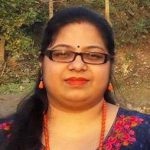 RB: Marked my first appearance as a published author in 2014, arguably authoring India's first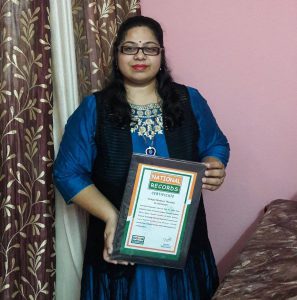 assortment of English "Micro" stories under the title of 'Fantastic 40', published by All About Books Global Publishers.
The book received a warm response from my readers and recently the grand 2nd edition has been released under the umbrella of Purushottam Publishers.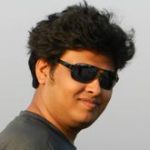 TM: Your latest book has an interesting title, "Enta Habibi – Shades of Romance". A few words about it, please.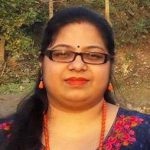 RB: 'Enta Habibi'—meaning 'You Are My Love' in Arabic — is a beautifully crafted book that presents five romantic stories handpicked from my fantasy collection where I have proposed an innovative Love-Palette Connection Theory creatively associating five shades of colour (namely Blue, Red, Black, Grey and Pink) with five vibrant genres of romanticism (Emerging Love, Failure in Love, Betrayals in Love, Immoral Love and Sweet & Sour Love), closely attributing the respective love themes with the discrete traits of the chosen colour shades.
The stories broadly revolve around the sugary romance between a newlywed couple, betrayals and hatred in love, the author's haunting experiences at a vintage shelter, love-doomed murder mysteries, ground-breaking investigations by a lady detective, historical fiction, and bubbling romance with a sensual touch.
The target readership for 'Enta Habibi' is mostly young adults; however; anyone who fantasizes about emotional intimacy will savour the reading experience.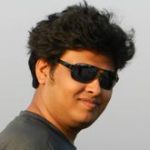 TM: What motivated you to get into writing films?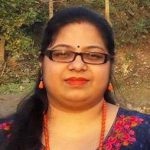 RB: I am fond of films since my juvenile days. On a fine Sunday morning when one of my actor friends offered to mark his directorial debut with one of my micro stories, it lit the first spark of film writing in me. Along the journey, I started loving it and continued with three back to back short films.
And now, presently, I am quite deeply involved in movie writing including a handful of features, shorts and TV serials which are in the pre-production phase.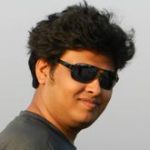 TM: How would you describe yourself in day to day life?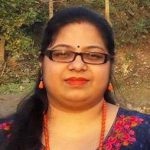 RB: I am a Cyber Security Expert by profession, presently associated with a North American media giant as their Enterprise Data Privacy Consultant. My principal role is to advocate their senior management on hi-tech cybersecurity threats and how to prevent confidential data leakages out of their organization's network.
A native of Kolkata, I am now settled in the silicon city of Bangalore.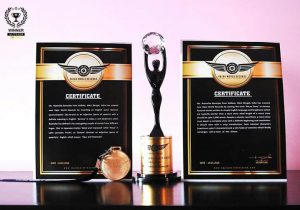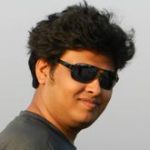 TM: How many awards have you won to date? Please name them and for which books and films?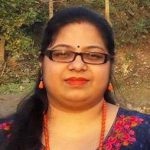 RB: Thirteen awards till now.
Three literary honours:
The Indian AwazTM 'Author of the Year 2017' Award

Power is You © 'Global Author of the Year 2018' Award

National Book Honour Award 2018 (nominated for 'Enta Habibi' book, final results due in August) 
Awarded Five World and National records for my books: 
'Micro Story' nomenclature and introducing the concept in Modern Literature (World & National Records)

Coining 'Zenova' word in English dictionary (World & National Records)

Proposing 'Love Palette Connection Theory' (National Record)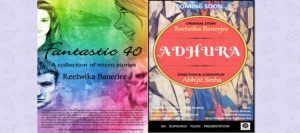 Five movie laurels:
Bronze Award at Virgin Spring Cinefest, 2017 => Adhura

Semi-Finalist at Eurasia International Film Festival, 2017 (held at Moscow, Russia) => Adhura

Official Selection at Calcutta International Cult Film Festival, 2017 (held at Calcutta Rotary Club) => Adhura

Official Panorama at South Asian Short Film Festival, 2018 (held at Nandan, Kolkata) => Adhura

Gold Award at Virgin Spring Cinefest, 2018 => Hello Mamma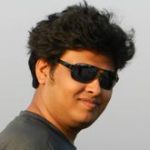 TM: What is essentially the theme of your films? If you may kindly share the ideas behind some of your films.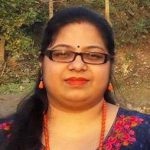 RB: The three released short films were on three different themes – an imperfect love story, depression of working women and loss of talents due to lack of silver publicity. 
A couple of my upcoming projects will picturise women-centric plots with a strong social message to the audience.
Sharing the storylines of my released short films: 
Adhura(my debut short film, released Sept 2017) – depicts an imperfect love story of a young guy who falls in love with a charming girl at the backdrop of Durga Puja in Kolkata. He decides to propose her love on the eve of Bijaya Dashami but discovers the hardest truth of his life through a dilemmic journey.
 The movie has won four awards at different international film festivals.
 [=> adapted from my micro story 'One Rainy Day' published in the book 'Fantastic 40' in 2014]
You may watch the film on YouTube here:
Hello Mamma(my second short film, released in Nov 2017) – a strong women-centric short film circled around the rising rate of depression in working women. Depression is a sensitive buzzword of the society nowadays and with this short film, we tried to create a social awareness amongst the viewers to raise voice against the cause by bringing out the commonly faced challenges of young working women leading to their sheer depression and loneliness in life.
The movie recently won Gold Award at the Virgin Spring Cinefest.
[=> adapted from my micro story 'Maa Are You Listening' published in the book 'Zenova 20' in 2016]
You may watch the film on YouTube here: 
Ittefaq Se(my latest short film, released in Dec 2017) – in today's socially connected world, there are still so many people whose faces are not known to us, yet we admire them for their work and not glamorous faces. This is an unfortunate fact that many talented Indian authors never came to limelight due to lack of silver publicity. We dedicated this short film to all such authors.
[=> adapted from my micro story 'Met Him by Chance' published in the book 'Fantastic 40' in 2014]
You may watch the film on YouTube here: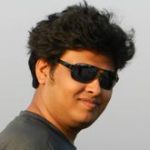 TM: You have so much to do, your office, home, and then writing. How do you manage your writing time? Am sure it will be an inspiration for many young writers.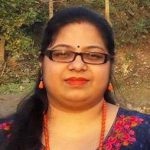 RB: Well writing is my passion. And I strongly believe in, "Where there's will, there's time."
I enjoy writing during my leisure hours and mostly on weekends when I am not engaged in any sort of professional or personal commitments.
At times when I am utterly stressed, writing acts as a stress buster for me.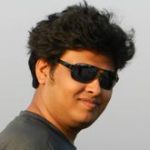 TM: Any tips to Young Achievers like you?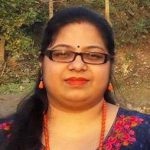 RB: That our life is a mixed bag of events, governed by the nine emotions (generated out of our five senses) which keep ruling our life till the last day. It takes a sensitive mind to pick up those events and carefully string them together in a way that does not affect the coming days. There is no good in sticking to the past if it only brings tears to your eyes. Let's accept it and take a step forward…who knows something better is not waiting for you?
©T Mukherjee
Photos sourced from Reetwika Banerjee and the internet.
#ReetwikaBanerjee #Writer #CyberSecuritySpecialist #BooksToFilms #AwardsOfReetwika #YoungAchiever #Columnist #Interview #DifferentTruths