Reading Time:
2
minutes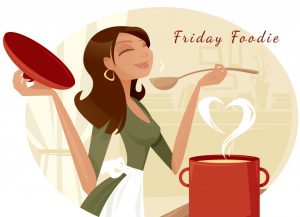 Anumita, our Managing Editor, tells us how to make a yummy and wholesome sandwiches, fast, for lunch, in the weekly column. A Different Truths exclusive.
Few days of summer is mine to share with my younger son, who is fast growing and would be leaving home soon. The favorite time during my busy schedule, the days I am home is lunch. Usually, it is something that I make or we quickly pick up from some of his favourite eateries.
One of the days I was not working out of the home, we decided to make the carryout food at home or at least model it in that fashion. So, that day we both decided on sandwiches. Not the regular bread sandwiches, but the long ones with ciabatta kind of bread or something that looks store bought.
The first step was to forage through the refrigerator and the pantry to check for all our ingredients. I usually have enough food or things to make food for a small army.
We wanted chicken, salami, and ham to be the meat. I pulled out some hot peppers and lettuce. He found some pickles (preserved cucumbers), tomatoes.
Now, we had to decide if we wanted to put all the ingredients in one sandwich or make two types and share half of each. The decision was easy, we went for two different sandwiches. A spicy chicken with pickles and one Italian style with ham and salami and tons of lettuce.
Spicy Chicken Sandwich and Italian Style Sandwich
Prep time: 10 mins                                                    Cook time: 20 mins
For: 2 people                                                             Dish: Lunch or Dinner
Ingredients
Ciabatta bread 2 (long)
Cooked, boneless chicken pieces dredged in hot sauce 2 cups
5 slices of hard salami
3 slices of ham
Lettuce chopped 1 cup
Tomato cut into rounds 1
Jalapeno cut into rings 2
Pickle slices 6 or 7
Provolone cheese shredded ½ cup
Mozzarella cheese shredded ½ cup
Butter for toasting
Ranch dressing 1 tbsp.
Italian dressing 2 tbsp.
Method
Cut the bread and butter the inside.
On one lay the pieces of chicken, while the ham and salami on the other,
Layer the chicken with provolone cheese and the salami with mozzarella cheese.
Leave it open and place them in the toaster oven and toast for 2 mins until the cheese melts and the sides of the bread are slightly brown.
Drizzle ranch dressing on the chicken sandwich and layer with pickles and hot peppers.
Load the shredded lettuce and sliced tomatoes on the salami and ham sandwich. Drizzle the Italian dressing.
Cover both the sandwiches and cut them in an angle in the center.
Add a side of crispy potato chips and spicy tortilla chips and enjoy every bite.
©Anumita Chatterjee Roy
Photos by the author
#FridayFoodie #Sandwich #MeatAndVegetable #FoodForAllTime #Subs #ChickenSandwich #QuickFood #DifferentTruths