Reading Time:
4
minutes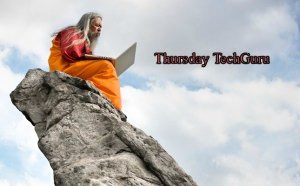 Farheen tells us how technology has helped the birth and emergence of smart stores, in the weekly column, exclusively for Different Truths.
The principle of automating retail trading platforms utilising the Internet is known as Smart Stores. It's such a delight to imagine "smart stores". Indeed, it is. The concept of smart stores has started to snowball. There are varied ways in which technology has been intelligently blended to provide an incredible experience for the shoppers.
New York, Los Angeles, and San Francisco are the three cities that have given shoppers the concept of smart mirrors inside the stores.
The mirrors work as touchscreens. These mirrors allow shoppers to browse looks, colours, and sizes. The items the shoppers select are sent to an interactive fitting room with custom lighting options.
The fitting room's mirrors are literally magical. They automatically recognise clothing through RFID technology, so they know what the shoppers are trying on. They also provide additional information about the other colours and fits that are available in the store. This isn't enough, it also allows the shoppers to ask for other options browsing the screen.
Watch this video to understand more:
The next one would come as a blessing in disguise for women.
Sephora's small-format store Sephora Studio in Boston lures shoppers by helping them to understand about their skin type, and what would look good on them from the cosmetic standpoint.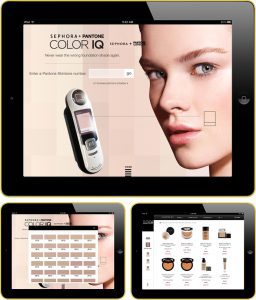 So, your question would be – What does it really do?
Its Color IQ device scans the surface of the skin first and then recommends which foundation, lip colour, and concealers would match your complexion. The handheld device uses colour image capture technology to evaluate your skin.
The store also offers digital tools, such as the "Moisture Meter" and "Skincare IQ" quiz, to assess your skin type and based on the types of skin you have, it also suggests you the skin regimen. Isn't it a virtual skin expert plus beautician?
How about customers sending their selfie to the chatbot and after asking a few questions, Madi will recommend a hair colour. Who is this Madi now?
Ulta Beauty introduced a chatbot named Madi in stores through a partnership with hair colour brand Madison Reed.
Watch this video to know more about Sephora Pantone Colour IQ:
The next one is a treat to the eyes.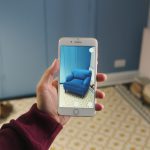 Augmented reality (AR) has many shades and one of them is that it can be used for shoppers who want to know how would the furniture look in their home setting.
Yes, in 2017, Ikea released a new app to help the shoppers to preview furniture virtually at home. Augmented reality, which displays digital images on top of real-life objects when you look at them on a smartphone, has more widespread appeal because it does not require any other device.
Watch this video to learn more about the Ikea AR app:
When we think about a brick-and-mortar store, we imagine many shoppers and long queues. But, Amazon go helps you escape the cashiers and queues, which means no interactions with people inside the store. Imagine yourself in a store where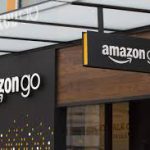 you are free to pick up anything you want to without even standing in the queue and without having to swipe your debit/credit cards. It's a reality.
Amazon go is a unique concept. Amazon go is the company's experimental convenience store in Seattle that substitutes cashiers with tracking technology.
Watch this video to understand what Amazon go can do to the world:
https://www.cnbc.com/video/2018/01/22/amazon-is-about-to-launch-its-automated-grocery-store-amazon-go.html
These smart stores are becoming smarter by the day. The algorithms, machine learning, AR, different types of apps and many other gadgets, languages, and most importantly, the Internet all have collaborated to provide the best user experience.
Every year, a plethora of people attend some or the other event in some part of the world to convince the attendees that they have been successful in creating something that wasn't even imagined by anyone before.
We keep waiting for such events to know how easy our lives will become after being introduced to a unique gadget, device or a technology.
In the end, it's all about experiencing simplicity, convenience, and saving our time.
©Farheen Viquas
Photos and videos sourced from the author from the Internet
#TechGuru #StoresOfTheFuture #Convennience #AmazonGo #SephoraStudio #AugmentedReality #Technology #Gadget #Device #DigitalFittingRoom #LosAngles #Boston #DifferentTruths