Reading Time:
4
minutes
Nanditaa recalls her time with her mother. She perhaps realised the meaning of motherhood when she became one. An inward-looking, reflective piece, as Special Feature, exclusively for Different Truths.
It is nine months now since my beloved mother left for her heavenly abode – the same time that she had carried me in her womb. She left quietly, closing her own eyes and very willingly, having shed off much of her patience in her corporeal abode itself. For she had been ready to move away into oblivion since a long time now. She had everything a woman would want – husband, properties, money, household helps, her three well-settled children and even the bonus of five grandchildren.
All this, apart from her great creative and academic genius. Adept in all kinds of handiwork, a huge patron of the arts, her favourite subject had been maths! A cook with a magical hand, she specialized in her inimitable mutton cutlets (branded Granny's cutlets by my children), Biryani, and a host of Bengali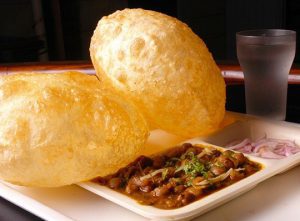 sweets, whose making seems painstaking to our generation. The typical Bengali dishes she dished out with ease and élan often surprised us. And intrigued us, even more, when she dished out kachories and chhole bhature with equal ease. A qualified medico, she stitched not just the curtains and pillow covers but also fashionable clothes to suit fussy teens! It was the same hand that had executed gynaecological operations on living humans. The sewing machine still sits in my house – a testimony to her love.
And yet, there came a time when she repeatedly lamented her longevity. A mother's work was done, she hinted. Of all the roles that a woman plays, she mostly remains a mother – at heart, never mind her ambitions.
Today, I look back and wonder – was she a greater mother than I?
I recollect the times, in her busy schedule and guarded demeanour, she sometimes confided, during her rare weak moments, how she saved money so she could marry off her daughters well and provide us solid support. She had the soft corner for the fair sex. Because she had been a 'man' in those times when women's roles were more limited to the home. On the one hand, she encouraged us to be independent, but, on the other hand, she joked that we should enjoy our time at home (at the expense of our husbands). But alas! We lacked the sensitivity to feel her own inner need for appreciation – a tiny shred of a need, a weakness in the otherwise iron-shielded persona.
After all, she was the pillar of strength we embraced whenever – whatever – however. We took all she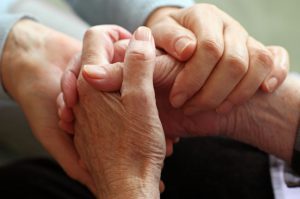 offered – properties, money, jewellery, nursing, medical aid, counselling, even driving services, but we forgot to appreciate the thoughtfulness that came with them. We, after all, belonged to an 'increasingly difficult' world as all next generations would have us believe and were full of that thought. Where was the time to think of her sacrifices and generosity? After all, she had lived in easier times. That's what our children too will think. And their children.
She had a desire to rise in her career but who cared? We did not understand her need for it. After all, mothers were supposed to be content with a well-established family life. But the void created by a professional not being able to truly use her knowledge and expertise in her field, is something that took us a lifetime to understand. The general idea that pervades society is that mothers are happiest when they are sacrificing. But the truth is that just like motherhood completes a woman, so does her career, her need for love, need for recognition, her talents.
On those days of my life that I had my mother bring two cups of tea to my bed to share few minutes of the morning with me, I never realised that she too needed a best friend, having lost them in the quagmire of life. She confided how when I was born, she had been pondering how she would love yet another child when she already had my brother to love.  And yet, she loved me the most. That's what I felt. A few years later, I felt she loved my daughter the most! Does a mother never stop growing? Does it take all lifetime for the making of a mother?
The tears that never came then, even in childhood, not during the teens, nor my own mothering days,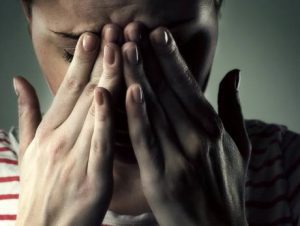 have found their ocean now.
During her last few months with us, she gave up completely. Her bass, authoritative voice frail, her commands completely missing, her stately gait turned to uneven, feeble steps, her needs reduced to only food and the toilet, her famous sense of humour totally subdued. She had finally surrendered. To us.
When the gradual detachment from the world starts affecting their eyes and they can't see you well, mothers love you with their smiles, with a flickering expression of joy when you visit. Those moments didn't seem as precious then as they seem now.
To touch a mother is to touch love. She never tasted her cutlets so we could have more!
Is there anything more hard-earned than motherly love?
@Nanditaa Bannerjee
Pictures from the internet.
#Mothersday #memories #motherslife #MotherandMe #TributeToMother #DifferentTruths