Reading Time:
7
minutes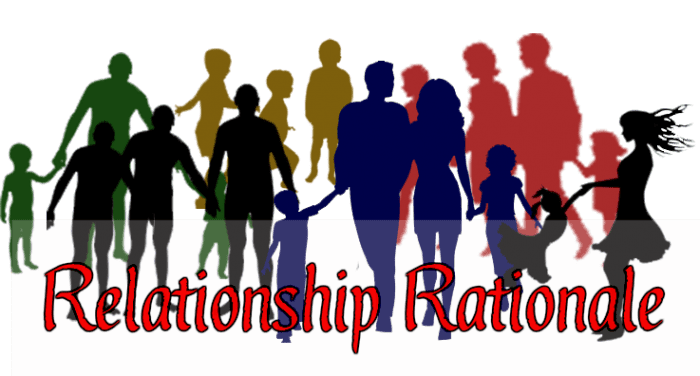 People live in green and leafy suburbs with large homes and the image is often of a very happy and content household; little do outsiders realise how demanding it is to drive at least 15 – 25 miles one way to work. It's a credit to the American people that they manage this across their lifetimes mostly. It also explains the need for instant food and using every minute. Rina discovered a relationship with the US, she says, in the weekly column, exclusively for Different Truths.
The summer is here and I always wanted to travel to the US. The country where four seasons can often be seen in a single day (such as Route 101), or where 95% of the country is made up of immigrants who feel proud that the US is their nation and serve it with remarkable pride.
The vastness of the US can be intimidating for most people and causes people to often consider the key metros as their guiding lights for holidays. While these uber-metro cities are great to visit, they seldom symbolise the lifestyle that is seen across the spread of the US. Fifty states, 4th largest country in the world, and 3rd most populated country, the US is home to nearly every nationality around the world. It's where every single immigrant sees the "Great American Dream" and works to strike it big.
It is also the country and often has the most interest in every nation's matters around the world; surprisingly though, it's also the country where a majority of their citizens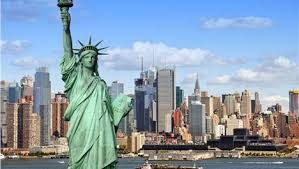 and residents know very little of the world, and a lot of their ambitions are around seeing the rest of this huge nation.
Around the East Coast of the US, there is often a lot of the metro lifestyle thick with the adoption of technology and, what is termed as, sophisticated living. The country is a little more traditional and conservative and a lot of the old wealth (from timber, oil, trading, etc.) is still prevalent on the East Coast. This could be a result of being closer to the United Kingdom and receiving a lot of ancestral wealth, therefore.
What's remarkable about the US is people's distance from one another's lives. Individuals dress as they wish to, and often lead the lives they want to without fear of persecution or being discriminated against. In every single city I travelled to, individuals were curious, often couldn't understand the complexity of other nations, and quite content with who they were. They were all keen on a good life, however, and that was without exception.
It is incredible that among the most developed nations in the world also has the world's worst public transport system. This directly translates into the US being the world's largest consumer of fossil fuels; and again, I'm amazed by this given how technologically advanced the US is.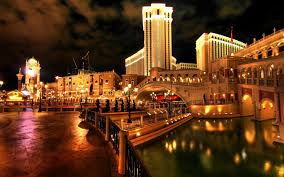 Travel across the US and you will often find your co-travellers to be citizens of the US seeing the part of the country you're headed to and that illustrates the enormity of the nation. In order to be able to get across the US on a decent but limited budget, it is important to wish away the five-star hotels or full meals that travellers get used to while in Asia or even Latin America. The norm is to find clean motels, often book a car for your drive, and steer yourself to the destinations you'd like to see. Meals are often at diners or drive-ins with a burger of some sort and sodas.
And people do not eat small portions of these. Food wastage is legendary in the US and efforts are being made to encourage people to reign in their food wastage tendencies. The country tends to save costs by making huge portions of food, and massive amounts of it, but the servings are huge too leading to people often leaving large portions on their plates. Because a lot of this food is fast food, and not very expensive, it's a simple notion to "trash it" or "bin it", as people often state.
My meals were often a vegetarian burger (more on this later) served with French fries, and soda (coke). Imagine my surprise when I poured myself a smaller filling of soda and someone walked past me winking and stating, "You know that's really free irrespective of the size". I was tongue-tied when I finished and asked to buy another soda to take away with me (unhealthy I know but regardless) to hear the cashier state, "Oh! You may just refill a few more cups and take them away with you". That's incentive for a lot of unhealthy eating.
Not surprisingly, there is a widespread issue with obesity. Given the inorganic food that's always prepared and packed with preservatives to last for longer, most Americans prefer the convenience of ready to eat anytime and that's clearly costing the US in astronomical costs of healthcare and health issues for people. Diabetics abound.
That was equally surprising to me given this is the most successful country in the history of the modern Olympics and where sports offers tremendous riches as well for successful sportspersons.
The easiest was being able to speak to anyone in English and have help with directions.
Across the US though, it is noticeable that a single wrong turn could result being in a rough neighbourhood and locals often warn tourists (yes, people look touristy) to guard against this.
What's remarkable about this way of life is the demanding working days. People live in green and leafy suburbs with large homes and the image is often of a very happy and content house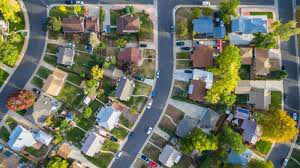 hold; little do outsiders realise how demanding it is to drive at least 15 – 25 miles one way to work. It's a credit to the American people that they manage this across their lifetimes mostly. It also explains the need for instant food and using every minute.
The neighbourhood I stayed in had a great sense of community; one in which individuals gave back to their community in one way, shape, or form. Teenagers cleaning the town, children offering gardening help, or young adults offering community police services. 
It is a nation built on hard work and lived every day by all of its citizens and residents.
Imagine my surprise then to leave the prim and proper east coast for the 'mix it up and live it' west coast. It's where English and Spanish appeared to co-exist and the meaning of "United States of America" dawned on me. Individuals were a lot less guarded and engaged in habits such as yoga asanas in public spots to beat the stress and stay healthy.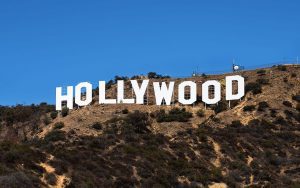 It's not surprising that a country in which most people are in a rush to make more money and therefore compromise on some basic virtues of life, have to frequently remind themselves to stay healthy.
While there, it was a treat to see students – young and older alike – work in part-time jobs that allowed them to earn some money to pay off their tuition fees or education debts; very unlike receiving sponsored education all through to a graduate programme.
That brings me to the confusion around the US awards 'Undergraduate' certificates for someone with a bachelor's degree but that was solved by a fantastic old man on a cruise (he was from Arizona with his wife) and said – in a gravelly tone – "You, young man, might speak English, but remember we speak American!"
The education system that allowed a member of my family to study computer science engineering as the major with marketing communications as the minor stunned me – this was an undergraduate program(me) as the US termed it! It equips students to think for themselves and find solutions to their problems across all of their academic life. Perhaps it's right to say this is a life skill focused on genuine education!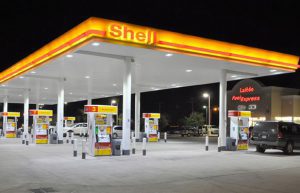 Nobody in the world markets better than the US! It is the global epicentre of exceptionally creative marketing and drawing customers. A fuel signboard I drove past said "Last stop for gas at lowest $3.45 for 10 miles" at a Shell station and sure enough, we fuelled up to a full tank. 12 miles later, we passed a gas station that offered gas at $2.69 but only in cash! It then dawned that the advertisement never said lowest in the country ever; and was a great lesson for me.
The quality of nature reserves, natural scenery, and the ability to enjoy sights without having to pay a fortune for restricted parks or attractions is remarkable. If one isn't a tourist, it's possible to just have so much to live with over the weekend.
All in, snow or sun, rain or heat, the US is a great nation for those willing to work hard, pursue ambition, and live a fairly open and free life. Only, it's a country where you have to remember to stay healthy.
©Rina
Photos sourced from the Internet and from the author
#USA #LivingInAmerica #America #LifestyleOfAmerica #AmericanWayOfLiving #USLiving #RelationshipRationale #DifferentTruths