Reading Time:
5
minutes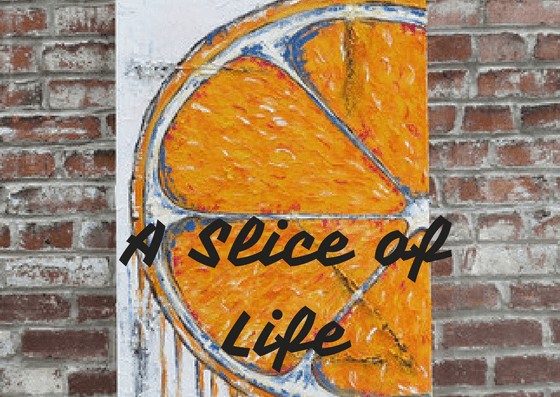 Ruchira tells us about some popular ornaments from various parts of India that women still love to adorn and possess, in the weekly column, exclusively for Different Truths.
Since the dawn of civilisation, human beings have shown a keen interest in ornaments or items to decorate themselves with, in a bid to improve their physical appearance. The primitive human beings used objects freely available in nature for adorning themselves. The choice fell on flowers and beads, carved wood, shell, bone, and stone. Gradually, ivory, copper, and semi-precious stones began to be used. Followed, still later by silver, gold, and gemstones. Why not take a cursory look at some items which enjoy pan-Indian popularity?
Hathphool 
Literally meaning flowers for the hand, it is also known as Panchangala (jewel for the five fingers).Originally from Rajasthan. It consists of a flower-encrusted bracelet in Kundan setting, with stone-set chains leading to another flower on the back of the palm. Similar chains connect it to the five rings on the five fingers, each ring with a different floral motif.
Paizeb
This is an adornment for the feet. Loose chain links between the uncut diamonds worked in Kundan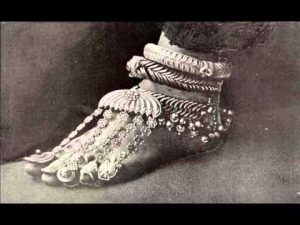 style setting make the anklet lie flat on the foot fitting closely over the ankle. There are stone drops on the lower edge of the ornament which take the place of tinkling bells. A wide variety of anklets are to be found in various parts of the land.  These include payal, sankla, chanjar, zanjiri, golusu and kaappu.  As a rule, anklets meant for Hindu women are carved out of silver. Since gold is both a sacred and precious metal it would be sinful to wear it on one's feet.
Oddiyanam
It's a waist ornament that originated in South India.  It is encrusted with rose-shaped diamonds, emeralds, and rubies. The common motifs are peacocks, flowers, buds, and leaves which intermingle to form a perfect symmetry. Though the ornament was originally meant to keep the saree in its place, yet it also helped to keep the women's waist slim – she had to draw in her breath before the clasp was fastened!
Jadanagam
This is an elaborate South Indian ornament solely devoted to decorating women's long braided hair. The name literally means hair-serpent. The rakkadi at the back of the head is shaped like the sun, symbolic of brilliance and power; this is followed by the crescent moon, denoting peace and tranquility.  The third and final piece resembles a fragrant thazhambu (screwpine) flower. Next, is the image ofAnanata/Sheshnaga and its bejeweled head; this is followed by the serpent's coils. The rest of the piece is meant for the braided hair. The lowest tip comprises three silk tassels held together by encrusted bells.  
Kada
These are basically a thick heavy-set pair of circular ornaments, or bangles, meant be worn on the wrists.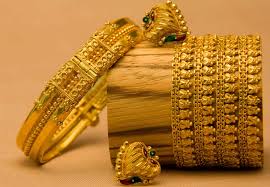 A Kada may be hollow, solid, or filled with lac. The ends of each Kada display various motifs e.g. a pair of parrots, twin elephants, etc. Kadas with stone settings is covered with enamel on one side. The goldsmith carves out the design after which the enamel is painted or brushed into the hollows. It is then sealed into place by heating.  A bangle/ Kada has an immense variety. This includes bangdi, churi, naugari, pahunchi, kangan, gaira, bartana, patri, dastband. Believe it or not, the designs of each are as varied as the names  
Chandrahaar
This ornament, hailing from Bengal, comprises a series of chains made up of minute gold balls held in a crisscross gold wire, leading down to an elaborate filigree worked pendant studded with floral motif. The clasps on either side are small filigreed flowers! The name literally means a garland of moons.
Shinka
This ornament may be traced back to Gujarat. The most prominent icon here is the peacock – a symbol of beauty and grace. Each piece has peacocks linked to each other by a series of heavy gold chains. The peacocks are encrusted with gemstones like sapphires, emeralds, rubies, and turquoise.  Little golden bells, with clusters of pearls hanging from them, heighten the beauty of the jewel. Owing to its heaviness, women wear Shinka, directly on the hair. Gold hooks help to hold it firmly in place.  
Armlet
Known as Bajuband in common parlance it is worn as vanki in southern India.  Each piece is inlaid with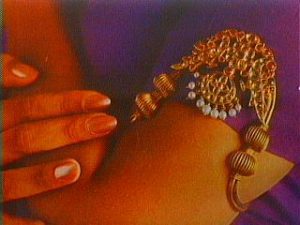 rose-cut diamonds, rubies, and emeralds. An effect of coiled snakes is seen in the gold work on either side in the lower part of the ornament. Two parrots lead up to the top of the piece, from which drops a typical lotus-motif pendant. Interestingly a bajuband is designed in such a way that it fits over the arm without causing any strain or pressure.
Sarpech
This item of jewellery worn exclusively by men is native to the erstwhile princely state of Rajasthan. It comprises uncut diamonds and elongated emerald drops. It is topped by a paisley crest. On the reverse side, there is elaborate enamel work. The name translates into a twisted artifact for the head. A Sarpech is pinned onto a turban worn on special occasions.
Nath
Is worn on the nose by ethnic Indian women. Available in innumerable shapes and sizes. Ranges from nose-pins to nose-rings – small, medium, and large.  For instance, the nose-ring from Maharashtra comprises diamonds set in flower-shaped clusters of pearls. It is further beautified by a single ruby bead. Then there is the single stone or the clove-shaped piece (Laung) worn on one side of the nose. There is the Bengali nolak – where a ring is hung from the cartilage dividing the nostrils. (I wonder it must be rather painful to the wearer). In the ancient Hindu scripture and paintings, the nath is conspicuous by its absence. Most likely it was introduced to India by the Muslim invaders or settlers.        
Churd
A hallmark of Bengal these are solid bracelets made of gold. They are conspicuous owing to the intricate designs carved on them. These are generally worn in pairs, though depending on one's requirement and taste a single piece may be ordered. For Bengali women. A churd is a neighbour's envy, owner's pride, literally!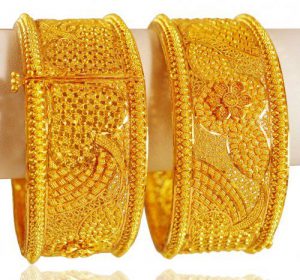 Ratanchurd
Inspired by Mughal jewellery, this ornament is meant to be worn on the hands. In this, five finger rings are attached to the wrist through individual chains. Common motifs amply used in making 'Ratanchurd' are sun, moon and lotus flower.
©Ruchira Adhikari Ghosh
Photos from the Internet
#JewelleryOfIndia #AncientJewellery #NamesOfDifferentJewellery #IndianFashion #Jewellery #HistoryOfIndianJewellery #SliceOfLife #DifferentTruths