Reading Time:
4
minutes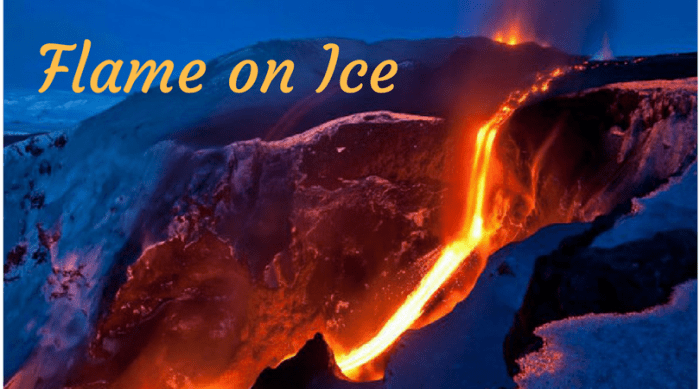 Mahima shares some practical tips that helped her not only to resume work after a break but also switch to her passion as work, in the weekly column, exclusively for Different Truths.
Getting back to work after a break can be a daunting prospect. My own questions were the same as yours:
Where do I start?

Who would want my services?

How to present a resume that shows a break?

How to explain a break, especially like the one I took, which wasn't a maternity break.
The challenge is bigger if you are looking at options like work from home or a career that is different from the previous one. In my case, I had wanted to switch to online-journalism from TV journalism – two poles apart!
One year has gone by and I have learned a lot while establishing myself as an independent online-journalist. Perhaps good enough to help you restart in a better way than mine? That only time will tell, but for here are few pointers you may want to consider before you jump into the job search:
Shun Self-doubt
We are our biggest enemies when it comes to taking a plunge into the unknown. Why? Because we are scared to fail. Because we fail to understand that a door will remain closed unless we knock at it. Remember, you are worth it and if you resolve, then you can always do it.
When I was in self-doubt, I reminded myself of a small poem I had written long back:
Yesterday was mine…today belongs to me,
Tomorrow is unannounced, but isn't far from my reach,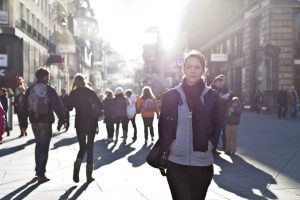 Coz, Winds of Change have already set in!
List Your Skills
You may be good at a million things that you don't even know. Take help from your friends at previous places of work. Jot down all work-related skills even if they are great communication and persuasive skills. This will help you offer yourself as a complete professional. Your future employer must know what add-ons you are bringing to the table. Moreover, this list will help you shed whatever little self-doubt is remaining.
List Your Transferable Skills
In-case you wish to switch the field of work like me, you need to consider your transferable skills. For instance, I had writing skills, despite working in broadcast wing of TV journalism for some five years. And this came as an asset when I wanted to switch to online-journalism, which, like others, thrive on content.
Remember, no matter how long your break is or how long you have served any other field, your basic skills or say your passion, never leave you.
Acquire New Skills
Whether you have taken a career break or not, upgrading your skills frequently will always keep you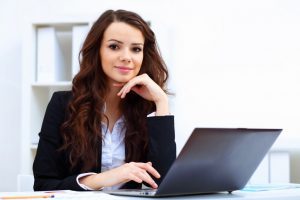 ahead.  There are several offline and online courses – including free ones – to help you upgrade yourself in your free time. For instance, I learned the nuances of Digital Marketing during my career break, to return with élan, because everything is about marketing these days.
Plan Your Resume
Recruiters spend just a few seconds on each resume. So, apply the KISS rule: Keep it Short and Simple, whether a resume document or an online summary on Linkedin. Pad it up with web links of work samples rather than adding page-after-page of words.
Announce Your Come Back
Facebook. Linkedin, Twitter, Quora, Instagram – make use of each one to announce your comeback. I ensured every new column I penned was well promoted on each of these places. And if you are a woman, sites like Sheroes are the best places to help make you a comeback since there very purpose is to help women return successfully after a career break.
Active and Habitual Networking
It is not about meeting people alone. You have to build a social network online, even before you make a comeback. It is about being a part of groups that are related to your work, whether on social media or elsewhere. You can attend relevant offline events and carry your visiting card, even if it just reads your name and previous places of work. And always follow-up with these people whom you meet offline. I devoted one hour each in morning and evening for networking, whether on LinkedIn or elsewhere.
Set a Deadline
A disciplined approach is necessary to make things work. I realised that when I was not working my time was easily be swept away by domestic works and demands of the family. Setting deadlines and targets helped me get what I wanted to achieve. And even today, I set deadlines, to get new clients each month.
Learn from Failures
Never give up, even if you fail or make a mistake. I remember how the first client vanished without paying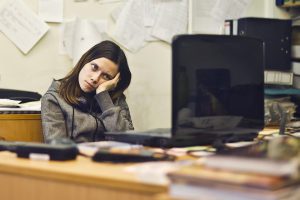 me for a month-long effort in creating his website content. I learned how to be upfront and bold in demanding money in advance and how to judge the book by its cover too. It is only when you test yourself in the real world that you'll know what works.
Passion is the Best Option
My passion was writing. So, I hunted out options that work best for me and my health (which had taken a back seat in TV journalism world). Passion comes mostly from an inherent skill. And that skill will never make you look back, is my personal experience and those of a few other seniors from whom I took initial advice. In short, let passion drive you to success.
I hope these tips will help you resume work after a break, in a better and easier way. If you still have any queries, you can always drop a line in the comments below. I will answer each one personally. Also, do share the post, it might help someone in need.
©Mahima Sharma
Photos from the Internet
#FlameOnIce #RestartCareer #WomenOnCareerBreak #WomanOnaBreak #Networking #Skills #SelfConfidence #Passion #Success