Reading Time:
3
minutes
It's time we understand how education can do wonders in eliminating child labour, opines Atindra, for Different Truths.
A little less than 1.5 crore children call Jharkhand their home. And one of the big problems about 11 lakh of them face while growing up, is how to balance school and work or to choose between going to school and going for work. Most of the times, maintaining this balance becomes a bit too burdensome for the young shoulders, and given the economic conditions of their families, they hardly have any option other than choosing work over school. Yes, you read that right. These decisions have to be taken by children as young as 10, or 14, and sometimes, even younger.
Take the story of Ganesh, for instance. Born to construction workers in the Sonari slum area of Jamshedpur, this boy had to take a really tough call when he was only 11 years old. The responsibility of being the bread earner of the family rested on him and his elder sister because his parents had chosen alcohol over familial duties or their children. Their younger brother was too small to understand what was going on. So Ganesh followed his sister's footsteps and took up a job at cycle repairing shop for a daily wage of Rs. 20.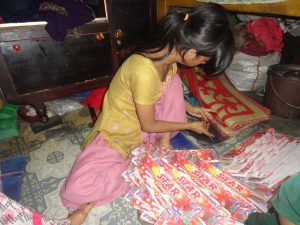 The task was cut out for Adarsh Seva Sansthan (ASES), a local grassroots level NGO supported by CRY-Child Rights and You that works in that area. It took them countless and continuous counseling sessions with a set of parents who were too intoxicated all the time and quite unsure about taking their children away from work. What made it tougher was that they did not even have any identity proofs that could help them connect with any government schemes. Ganesh too, at this point, felt his primary responsibility lay with his family.
ASES had to take action at multiple levels starting from a dialogue with the local MLA and Hon'ble Minister of Food Supply in Jamshedpur to submit their reports on identified vulnerable families. Luckily, the MLA responded with help and provided necessary documentation for these families immediately. The next step of action was to enrol Ganesh into a bridge course for marginalised children and take a final attempt at convincing his parents. They relented finally.
The boy came back a changed human being – confident, vocal and disciplined. He is now studying with all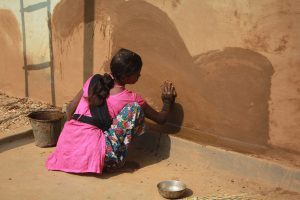 his heart and taking an active role in counselling sessions and school management committee meetings. "My friends value my opinion. That feels amazing! Because I know how it is to live a life without a dream, I won't let this chance go. I feel it's my responsibility to be regular at school and encourage all my friends to do the same!" As Ganesh speaks, 60% of the 11 lakh working children in Jharkhand (5-18 years) are trying to continue going to school while they are working, thereby, giving up their right to childhood.
The question that arises is – to what end? What purpose does child labour solve? The answer is – none. In fact, it causes poverty by increasing adult unemployment and bringing down wages as children can be paid lesser. In addition, being employed from a young age keeps children away from education, unskilled and unable to demand their rights for fair wages and better conditions of work. As a result, when they grow into adults, they suffer from unemployment, leading to a higher chance of their children entering into work as well. A child in school has a full-blown attempt to break this cycle of poverty, to grow to their full potential and to choose a career based on what their education. It's time we understood this simple fact and took a step towards breaking the myths surrounding child labour.
©Atindra Nath Das
Photos from CRY
#CRY #ChildLabour #Children #EliminatingChildLabour #Advocacy #DifferentTruths