Reading Time:
4
minutes
Here's an evocative short story by a young storyteller, Kabir. He penned this story, during a recent Creative Writing Workshop, conducted by our Editor-in-Chief, Arindam Roy, under the aggies of Arz Hai. A Different Truths exclusive.
I don't remember whether it was Friday or Saturday but all I can recall was that it rained that day and that it rained so much that the puddles overflowed. The streets outside my house were filled with children playing all across splashing water. I was seeing them, the way they rejoiced, while I sat on my windowpane wearing a kurta with wet collars probably due to huge tears which were streaming from my shimmery eyes.
I could see the way my relatives ran here and there to help each other for the funeral that took place. I still remembered the way my mother gave her comfortable smile to me and I wished that I should have spent those moments with the thinking that it would be my last I still wasn't able to see my parents, who lay motionless. And the way my uncle stuffed cotton into my father's nose was unimaginable.
I shook and shivered every second realising that my parents were gone. It was such that I managed to stay in the dimly lit room, full of relatives who were crying and wailing dramatically. Suddenly eight to nine people came and my uncle announced, "The time is being wasted. I do think that it's any use for us to keep the dead here. We should serve the deathbed now."
The cries from my heart were violent. I couldn't let my parents go! I wanted them to be proud of me one day when I would become someone with fame. But now, I was ready to give up all my desires, all my tantrums, just to live with my parents. That was not to be.
Time elapsed – several days had passed.
I still went to the kitchen after my school to check my mother but turn back after getting to know that the space was empty. My parent's bedroom was now occupied by my uncle's eldest daughter, who never allowed me to go, and experience my parent's sleep there.
So one day, I got into her bedroom and smelled the scent of my father's perfume and it felt that he was there standing right behind me. As of now, I was an orphan and my friends, who were perfect, proved to my foes as they chased me calling me an orphan. I complained many a times to my uncle, who was termed as my legal 'guardian' but no matter how much I told him, he always replied, "An orphan is an orphan."
But then, I met a stranger…
A stranger who looked like my mother in disguise. She had round eyes, had a dimpled chin and also was fair in colour and as she lived just in front of my house, I used to go to her house and called her 'Aunty Roshani'.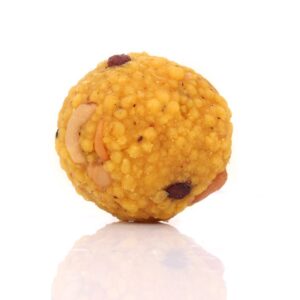 She was a good lady with no children or husband, while she looked slightly older than my mother. She taught in an English medium school. Every day, I would go to her and she would give me a laddoo with a glass of milk and clearly became fond of me as we played games.
"Let's see if you can now find my smallest finger," exclaimed Aunty Roshani.
And I would giggle and guess the wrong answer in no time.
But one day, something weird happened, I was not well dressed and at the same time hungry also. So when I entered her house, she was sitting regally at her comfortable sofa and the second I entered, she snapped, "Karun, is that the same shirt you are wearing from last week?"
And I replied, "I don't have another! Everything I had was getting smaller or less trendy."
"OK, go and take the shirt kept on the table," and then she added, "You are my son now! So better be off to the bathroom."
And I showed a questioning expression as I was not surprised that one day this will happen.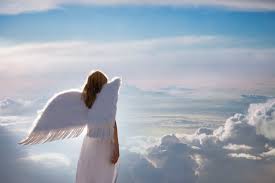 "Tomorrow, you would be going to your school and I would be going to the court to finalise papers your uncle, without hesitation, gave me."
And I nodded with a stern look, while I felt an excitement in my heart. It was 8:00pm and a good time to go to sleep for a normal child. She now spend every penny for my education and as the time passed so quickly yet again…
I turned 29, and my new mother died a week before my birthday. Yet again, another close relative of mine had died not seeing my achievement. I got the job at NASA, the very next day my angel died!
©Syed Kabir
Photos from the Internet
#ShortStory #Fiction #Life #Heart #Angel #Relationships #DifferentTruths