Reading Time:
1
minute
A verse in memory of a loved one, by Ritambhara, in Different Truths.
I feel your presence, no matter where I am
I feel your presence, no matter what I do
I can sense the touch when I first held your fingers and took my first step
I can sense you in every little moment I spent with you
Whether I am trying to cook
Whether I am sitting all alone
Whether I am in the company of others
There is always something in my actions or actions of others that reminds me of you
It is hard to live without you
It is hard to think you are not around us
It is hard to imagine I won't be able to talk to you again ever
It is hard to believe I won't be able to see you ever
You have lived your life o' dearest Noble Soul
But this heart fails to understand why we are not immortal
Why this pain and agony of losing a loved one?
Why can't the clock rewind?
I can feel you everywhere around me
Rest in peace O' Noble soul
But you'll be remembered till I breathe my last
The void you left can't be filled
You'll live in the heart of all those for whom you were always there.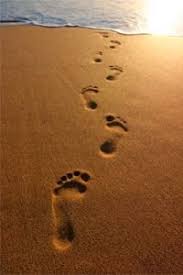 ©Ritambhara Upadhyay
Photos from the Internet
#Poem #Soul #Clock #Company #DifferentTruths