Reading Time:
6
minutes
Hemashri recounts the harrowing incident of a wrong decision by the government, when her father, a mid-level police officer had to face tough times. It took its toll on the family. Her father had to fight several court cases to get his rightful due but it left him with a neurological problem. The cruel apathy of the government system speaks volumes, in the weekly column, exclusively for Different Truths.
The elderly gentleman recently got nominated to IAS. As per IAS Nomination Rules, a State Civil Service Officer is eligible for such nomination after completing eight years of service. Thanks to mismanagement that now one of the most glorious Provincial Services nominate officers at the fag end of their careers. Nomination to a certain service, considered an elite service, cannot be the goal of a civil servant but it does make a difference due to the kind of assignments one gets to handle.
When I had first joined service 21 years ago this gentleman and me – we were officers in the same rank. We were holding a post, very strangely named as Extra Assistant Commissioner. These Extras were the crucial backbones of the District Administration. They are mostly called Deputy Collectors in others states. In those late evening meetings on the last working day of the week, this gentleman would always have some questions. His questions were not well articulated. It was my immaturity that I took him to be a confused man because we wanted to board the bus to reach home.
After many years, I met him again as the boss of my better half. He appeared to be a fine gentleman with a remarkably cool temperament for the post of a District Magistrate. One of those few in his generation, who had mastered the technology to realise the importance of creating a database and utilising ICT tools for effective supervision and monitoring. A respectable officer with a distinguished track record.
One day, this gentleman came up to my chamber, instead of calling a junior officer to his chamber. He narrated his issues regarding the newly created website and the problems of updating. That day he told me something, which was a pearl of wisdom. He said, "These bundle of papers that we call a file placed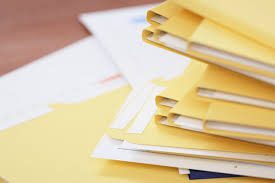 before us – are just files for us but remember they are life for people whose story they carry."
What a way to remind the demotivated babus that they are doing something very crucial and that they are here to serve the people. As an officer, I always feel very strongly about the quick disposal of files. I feel a strange restlessness to complete my part of the job and often I end up pursuing things to cause great resentment or irritation. I have been advised to practice detachment by my well-wishers. I am sincerely trying but yet not cured of the malice completely.
From where this restlessness has emanated, I ponder. Maybe what we face early in our lives leave a deep impact in our psych – a deep imprint in our subconscious mind. My first encounter with injustice took place when I was preparing for my class ten board examination. My father was a mid-level police officer. During the peak of Assam agitation from 1980 to 1985, he was posted in a place called Nalbari. An incident had taken place where a person under police custody had died. This became a sensational news and many versions of police atrocity in an exaggerated way were reported in the local newspapers. At that time, my father was busy handling a critical law and order situation near a place called Tamulpur, where ethnic clashes had taken place. He was not even in a scene where the death had taken place yet his name was also dragged. When after Assam Accord the agitating students became newly elected public representatives they appointed a commission of enquiry. Without much of examination of various medical reports of the deceased, the conclusion was that the four officers were responsible for the custodial death. Immediately four police officers, including my father, were dismissed from service without initiating any procedure and without giving them an opportunity to place their defence. This was an unprecedented incident.
It was 15th July 1987, my father arrived home bag and baggage as a dismissed officer. As the mini truck carrying luggage entered through the gate, the neighbourhood hooligans welcomed him with stone pelting. For the first time I saw my father in tears, asking my mother, "Do you think we will be able to survive with our children?" Traumatised by such sudden turn of events, I stopped attending the tuition classes. I felt reluctant to face my friends and wanted to do self-study. Finance was also an issue and I wanted to relieve my parents of the additional burden. During the first few days, I would sleep whenever I felt sad. Gradually, we accepted the situation.  A strange episode took place just after two days – one of the suspected stone pelting gang was attacked by a bull and his stomach was torn off which required several stitches. This
Incident made me realise perhaps there exists a divine force. My tuition teachers made several visits to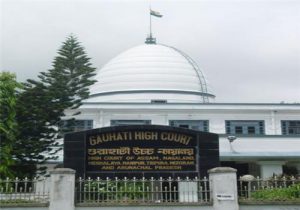 convince me to attend classes but it failed to change my decision. Those were very tough times for our family. Three of the dismissed officers took shelter in alternate livelihood. The senior most of them went to his native village and started mass scale potato cultivation. One of them purchased huge number of rickshaws to sustain his family. But, my father was the one to do all the drafting and arrangements to file a case in the Guwahati High Court. We noticed he would be writing the whole day. He would go to advocate's chamber and visit court regularly. I cleared board examination securing the highest marks in my school. I visited the courts with my father several times. One day, when the date was fixed for final order and my mother had offered prayers in the Ganesh Mandir located near the court, we were excited for it was the of day of  judgement. The Honourable Judge announced, "I am having a bad throat so I hereby adjourn the court." Anyway, after two years my father won the case where the government dismissal order was set aside terming it as biased and violating existing rules.
The government which had issued the dismissal order was strongly biased against these officers. So a strange decision was taken to reinstate the four officers and allow them a salary but no services were to be utilised. This was mental harassment. Again my father filed a case and won it too. Meanwhile, all his batch mates had got their promotions. So my father submitted his representation for his due promotion. A government reply was served on him where it was stated that he was not selected for promotion. This time he consulted his well-wishers and came to know that he has already been promoted but his promotion has been kept under sealed cover. On receipt of confirmed information, my father submitted representation. The concerned secretary asked for the appearance of my father. My father was harshly treated, threatened with dire consequences and was demanded to reveal his source of information. My father stood firm and stated he is not bound to reveal his source of information. After this meeting, he instead filed a case claiming due to seniority and the Hon'ble High Court restored and justice prevailed once again. After around five years of severe mental humiliation, my father armed with a favourable court order got his promotion with due seniority.
During these five years, he was also associated with various social commitment like completing the construction of our local Namghar(prayer hall). Briefly, after getting his long pending promotion he actually got the next promotion as well. After joining, he noticed his sudden memory lapses. He would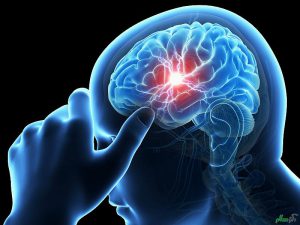 very frequently forget things to the extent that he would call up someone and even forget why he called. Doctors suggested a neuro consultation. The renowned neurologist stated due to enduring prolong mental stress there is some kind of degeneration which is not reversible but with medicines, it can be gradually treated.
My young mind perhaps got profoundly affected by a series of vindictive government decisions as all these happened at a very impressionable age. It was sheer coincidence that my father was a law instructor many years ago in Police Training College without having a degree in law. His daughter had to handle an assignment where her job was solely to attend the court case. I could never forget those nightmarish days perhaps that every file looked like life stories of someone very dear whom I may have never met ever. The stress and strains of a distressed family facing harsh punitive action remain vivid in my mindscape. It must be my deep-rooted reason of my proactive attitude resulting in a strange restlessness
Every file deals with a life which may again be interlinked with several lives. File for us may be life for someone else, indeed. Strange that they are made of the very same letters. Let's be aware and so maybe we should handle with care both our files and lives!
©Hemashri Hazarika
Photos from the Internet
#LifeOfPeople #FilesAndLife #FightingForRight #Pain #BeingWronglyAccused #GovernanceGallimaufry #DifferentTruths