Reading Time:
5
minutes
The most distressing part is that not just Prof. Obaid Siddiqui's contributions, but the person himself is not remembered the way he should have been, not just in Uttar Pradesh, the state he belonged to and Purvanchal region where he was born and brought up but also in the scientific circles, states Prof. Ashoka, paying tribute on his birth anniversary on Jan 7 (Sunday), exclusively for Different Truths. 
"An experiment is a question which science poses to Nature, and a measurement is the recording of Nature's answer." ~ Max Planck 
How vividly I recall this quote that came in an Oration in Philadelphia from one of the most towering figures in Indian science, whose birth anniversary falls on the 7th of January and who left this world infinitely poor when he passed away in a freak accident nearly four years ago. I can clearly recall what I was doing at the time when the news reached me. Science is by definition international hence his death marked a major loss for the scientific world at large.  
There were two striking features about this monumental event. The first was that it did not gain coverage on any of the major news channels; at least the half a dozen that I watch! The second was the most dignified and humane manner in which his family reacted.  
Professor Obaid Siddiqi, 81 years old at the time was taking a stroll when he was accidentally hit by a moped driven by his young neighbour. He suffered brain injuries that proved fatal. His family made it clear that they did not wish a First Information Report to be lodged nor did they want the neighbour to be publicly named as it might affect his career. It was truly reminiscent of the sort of human being Professor Siddiqi was and I am sure he would have approved of it.  
The most distressing part today though is that not just his contributions but the person himself is not remembered the way he should have been not just in Uttar Pradesh, the state he belonged to and Purvanchal (eastern) region where he was born and brought up but also in the scientific circles. Debatable it may be, but as a historian of science, I believe his contribution to post-independence Indian science was far more profound and lasting compared to some of the better-known names in contemporary Indian science. The reference section of the Nobel Library in Stockholm has the volume Top 1000 Scientists – From the Beginning of Time to 2000 AD. I firmly believe his name should have found an entry in the tome and the fact that it did not is one of its shortcomings. 
As someone who holds a Masters in a genetic field, I know his contribution to the neurogenetics of the fruit-fly Drosophila opened up countless vistas and his paper published almost fifty years ago still remains one of the most cited in basic genetics. If that was not enough, his contribution to the understanding of the mechanism that codes the sense of smell and taste would continue to guide biological science for decades.  
But such was the nature of the person. Unassuming to the extreme, he firmly believed that the only true joy and contentment for a scientist was the ability to unravel the mysteries of nature in whatever way it was possible. I distinctly recall how in a conversation with myself he cited the renowned chemist William Ramsay and felt that every aspiring student of science should always bear it in mind: Progress is made by trial and failure; the failures are generally a hundred times more numerous than the successes, yet they are usually left unchronicled. 
He harboured a sense of disdain for practitioners of science who hankered after worldly honours and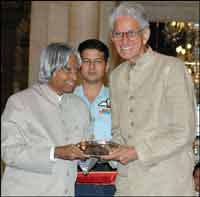 never failed to remind his juniors that many of the most notable discoveries were not crowned with prestigious awards or memberships of learned societies. A frequent example he used to cite was that of Henrietta Leavitt who perhaps made one of the most ground-breaking discoveries of this century but remained unrecognised by not just the learned societies but also any academic department.  
Despite his indifference, he was honoured by practically every major learned society in science in the world and was conferred seven honorary doctorates including ones from the Aligarh Muslim University, his alma mater, and the Banaras Hindu University. It is safe to assume that it was the learned societies and the universities that felt honoured by his inclusion rather than the other way round. 
Professor Siddiqi was born in Basti, in Uttar Pradesh, and after a superlatively brilliant career at the Aligarh Muslim University, he was awarded a scholarship that took him to Glasgow where he completed his doctorate under the renowned Professor Guido Pontecarvo in record time. Another scholarship took him to the prestigious Cold Harbour Laboratory in the US and subsequently, he joined the University of Cambridge.  
His love for his motherland was intense and when Homi Bhabha invited him to set up the molecular biology unit at the Tata Institute of Fundamental Research, he grabbed the opportunity. Cambridge's loss was India's gain. He published numerous papers, over 100 of which have become classics.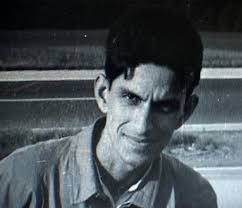 He also made it a point to promote his juniors with potential as he believed that to be one of the major responsibilities of a senior scientist. I first occasioned to meet with him in London and we corresponded infrequently. He was one of the few who approved of my decision to relocate to India but cautioned me to be wary of the problems I may have to encounter. The letters that he wrote to me when I was awarded a Cambridge doctorate in the history of science and later on an honorary doctorate by the University of Natal remain my prized possessions. 
My concern is that while he, an archetypical scientist, would have been indifferent to any external honour bestowed upon him, we do need to express our gratitude to such a stalwart and a human being par excellence by not allowing his contribution to be forgotten. Is it not the time for us to consider at least having a national oration in his name and perhaps even a postage stamp to commemorate a very great Indian! 
©Prof. Ashoka Jahnavi Prasad 
Photos from the Internet
#ProfObaidSiddiqui #Biologist #Scientist #IndianBiologist #SciencePersonality #UnivertyOfNatal #Awards #CoverStory #Personality #DifferentTruths