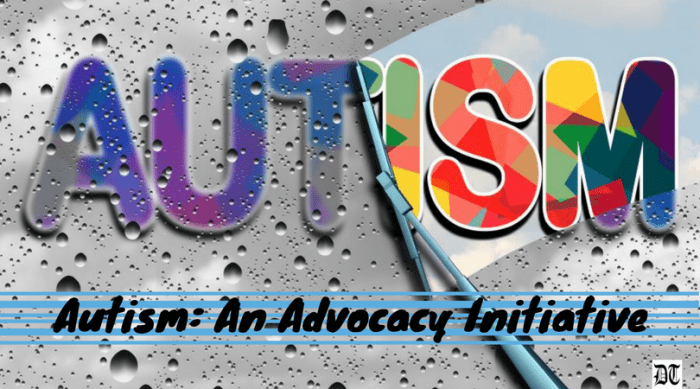 Working in the midst of the advocacy issue, Autism awareness, for the second year, we find that a large number of poets, storytellers, authors, and researchers, from 19 countries have come together for this noble cause. Here's a curtain raiser for the three-day coverage, on the Special Feature, by our Editor-in-Chief, Arindam. Four editors, Luz María López, Dr. Yuri Zambrano, Soumya Mukherjee, and Deeya Bhattacharya, speak out their minds in the editorials. A Different Truths exclusive, between Tuesday and Thursday.
We, the Editorial Board of the Special Feature on Autism Awareness, are happy to present a bigger and better issue, this year. Last year, we published An Anthology of Poems on Autism Awareness. The Anthology, rightly named, eAnthology, is an encore. We have several poets from new countries, who are participating for the first time. We bring to you 42 poets, with a poem each, from 19 countries.
Our assertion that Different Truths is 'A Global Participatory Social Journalism Platform' is not merely hot air and empty tall claims. It's rooted in reality.
A dedicated three-day coverage of to the Special Feature on Autism Awareness, we reiterate that we, as a very small group of committed people can dare to achieve what big media houses (read money bags) shy away from attempting. Advocacy and social issues do not reap profits. These do not make the big houses or their high heeled honchos rich. The abject failure and insensitivity of the paid media, who dances to the tune of their lord and masters, has seen the emergence of fiercely independent counter-narratives or voices like Different Truths.
Its global footprints are a sure proof that right-minded people, worldwide, are coming together. A silent revolution has begun. There are other individuals and groups that think differently. We wish to network with them and ensure that parochial and jingoist agendas cannot be camouflaged under deceptive social causes. It's high time that they realise that they can't fool all people all the times.
I would like to add that Luz María López, our Contributing Editor, put her shoulders to the wheels. She worked very hard, networking with poets and storytellers, from around the globe. She was instrumental in inviting an erudite doctor, a neuroscientific researcher, poet and activist, Dr. Yuri Zambrano, from Belgium, into the Editorial Board, as our Guest Editor. His scholarship and camaraderie gave us strength while working on this Special Feature.
For the first time, we have five amazing short stories and a fiction, from four countries. Each story explores a new layer of the Autism Spectrum Syndrome (ASD).
In an inward-looking article, our Managing Editor, Anumita Chatterjee Roy, shares her experiences as a Special Needs mother, while two brilliant research articles educate us, giving us a deeper understanding of the nebulous Autism spectrum.  Dr. Tze-Min Tsai from the Republic of China, tells us about the intersection of world famous books and picture books. Pictures and colours are of special significance to the children in ASD. Prof. Ashoka Jahnavi Prasad, a renowned psychiatrist and an erudite scholar who authored 136 books, gives us an insight into learning disabilities.
Despite many challenges, Anumita remained a constant source of positivity and inspiration. When the going became tough – long power outages, bad Internet bandwidth, work pressures of the regular issues and other administrative works – she gave us the much-needed spark that twinkles in her eyes and smiles.
Thanks are also due to Soumya Mukherjee and Deeya Bhattacharya, the two Coeditors of the Special Feature.
A special mention for versatile Michele Baron for contributing her poem and short story and Dr Tze-Min Tsai for his poem, short story, and research article, enriching the content.  
Editorials
Here are the four editorials from Luz, Dr Yuri, Soumya, and Deeya.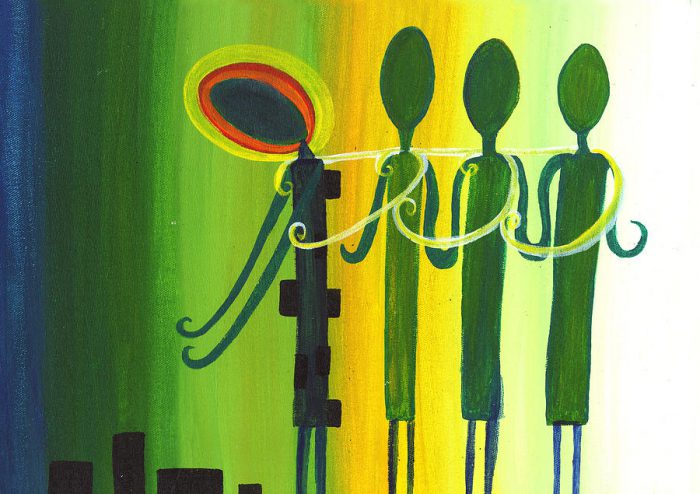 Beyond Awareness
Autism Spectrum Syndrome (ASD) has moved in recent times from the shadow of the stigma and the unknown to the forefront of research, education, and awareness. An increasing number of children with ASD are gaining attention in every aspect of their lives due to a better understanding of this multifactorial neurodevelopmental disorder. Autistic children manifest similar symptoms of this disease, but each case is unique due to co-occurrence with other diagnosed disorders. ASD results from genetic and non-genetic risk factors and their interaction (Exp Neurobiol. 2016 Feb; 25(1): 1). Most people are cognizant that a deficit in social behaviours and nonverbal interactions are typical to autistics but there are other disorders in the spectrum such as childhood schizophrenia, learning disability and deafness. The word "spectrum" is so broad that one can ponder if the label is appropriate at all.
The good news is that Autistic Spectrum Disorder has gained full attention today through the actions of organizations, as awareness of this prevalent disorder exponentially increases by means of research, education, mainstreaming, social exposure. Since it was identified a little over half a century ago, it has gained momentum and tremendous strides in the identification, treatment, societal reaction/interaction, learning/teaching support, all have provided better expectations for the future.
Different Truths joins the awareness call by presenting an anthology dedicated to autistic children and their families. We hope that this publication will encourage all readers to connect with the autistic community by supporting them and their families, friends, social programs, to make their lives happier, healthier, safer, and fulfilled.  
Luz María López
Consultant Editor
Puerto Rico
WFP- IOC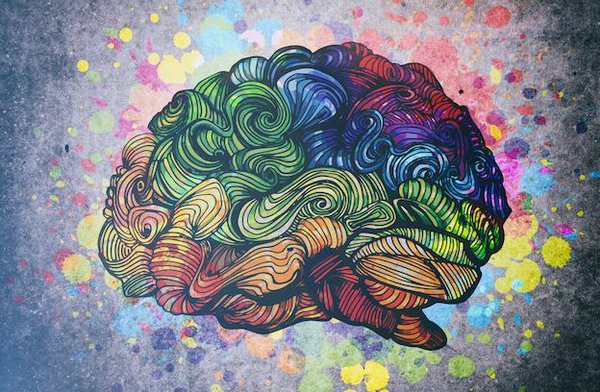 Where do the Poets Play: Saving Minds?
Why is relevant, to publish an eAnthology with poems about Autism?  This task and initiative is the product of many perspectives, specially addressed to create consciousness and spread the knowledge of this neurological condition in other spheres, where very sensitive groups (scientific and literary), have been working with remarkable energy during last years.
Autism is definitively a social problem!
For Different Truths, is a great pleasure to bring this opportunity for spreading the importance of read some different with a special intention: teach with words and beauty, one of the most important twilight clinical parameters that can teach us, how stunning is our brain, our neural networks, and the ability of neurons to create imagination and thoughts.
As we can infer, autistic is more than a simple clinical complex!  Thus, we can ponder other very humanistic viewpoints. For example: Is the Autistic Spectrum a neuropsychiatric disorder? Or we are the sick people, trying to locate this disease as a kind of illness very near to the lane of Schizophrenia?
The answer is within the realm of our brain, navigating in our cortical networks, believing in our capacity to understand the scope of consciousness and intersubjectivity.   Currently, and in the borderline beyond of neurosciences research, autism is a model to approach the well-known Theory of Mind (ToM), the "mentalising" of the self and others, and the mind-mind problem in Neuroepistemology (Zambrano, Neuroepistemology, 2012).
The idea of this eAnthology is merely relating activism and poetry. When poetry meets the autistic brain, it can find more beauty, the real gorgeousness of our humankind and consciousness of solidarity.  Please join us for understand that our brain is solipsistic. So, we have in our molecular predetermination the life of poetry creating autistic universes for share more poetry.  Read with us, this sensitive poetry and we can live together with new consciential experiences, bringing hope to others!
Yuri Zambrano
Guest Editor & Neuroscientific Researcher
Belgium,
World Poetry Festival WFP-IOC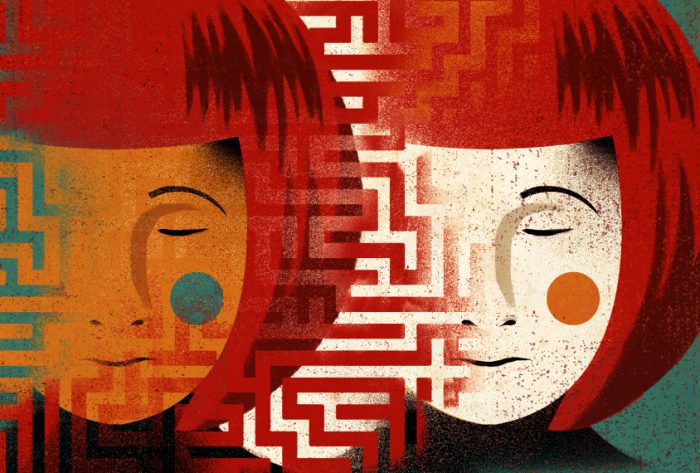 Temple Grandin, an Unsure Autistic Child, Transformed into an Inspiration
Temple Grandin as a child did not speak for a first few years of her life.  She did not like to communicate with others and was highly averse to company. She had difficulty getting admission to regular schools. It was assumed that she had mental health issues. The learned doctors of that time have advised her parents that she should be institutionalised. 
Fortunately for her and for the people having various forms of Autism, her parents were an enlightened couple and refused to succumb to societal pressures and the popular medical wisdom of that time and chose to school her in certain special schools who cooperated in creating a special environment for her.
Today, she is a Professor at Colorado State University and an outspoken member of the Autistic Community, championing the cause of autistic people and a prominent animal rights activist.  Her struggle and her life have been made into a feature film.
This could be an example to parents and society to try and understand the concept of autism and deal with it with enlightenment to bring up high achieving, productive members of society instead of condemning them as mentally challenged. 
Here is a collection of stories, articles, and poems to raise awareness on the subject.
Soumya Mukherjee
Coeditor
Humourist And Poet
India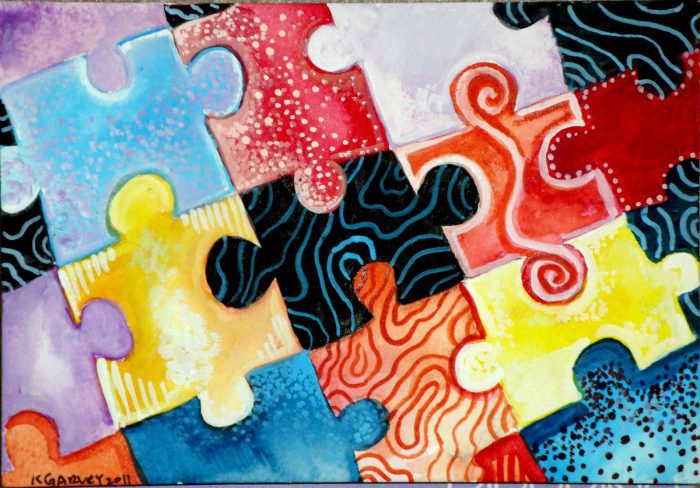 Committed to the Cause of Autism
Autism is a developmental disorder characterised by troubles with social interaction, communication, by restricted and repetitive behaviour. It usually occurs in the first two or three years of the child's life. It is caused by a combination of genetic and environmental factors. It affects information processing in the brain by altering how nerve cells and their synapses connect and organise. These are all medical conditions and terminologies.
What we aim at Different Truths – a global platform in the arena of understanding, propagation, and amalgamation of these individuals accepted with their difference and not disorder. We propagate and believe in propagating the Autism Rights Movement served as an attempt to encourage people to be more tolerant to those with autism. Autistic kids need an environment of acceptance not only cures.
April is Autism Awareness month. Different Truths is a part of the awareness drive, worldwide. It is working with sensitised poets, storytellers and writers to enhance a better understanding. Families and the educational system are the main sources of treatment but this treatment also include global awareness that Autistic people are differently abled, not disabled. Some of them are even genius. What can be far better and apt than poets and creative personalities from all over the world have put in their best efforts towards beautifying the horizon of these people to merge into a spectrum of colours – colours of love, understanding, and acceptance for these precious gems on earth. They don't need our sympathy but putting up without pain and a better tolerance.     
Deeya Bhattacharya
Coeditor
Poet
India
Curtain Raiser
Here's the curtain raiser for the three-day coverage.
Day One – Tuesday, April 24:
We open the three-day long Special Feature with a bouquet of 42 poems from 19 countries, in An eAnthology of Poems on Autism.
the studio is a poignant story by Kyrgyzstan-based Michele Baron, concerning neurodiversity.
In the third and last article Is the Mother of High Functioning Autism Children Nothing More Than Being a Fraud? Anumita, our Managing Editor, shares the highs and lows of dealing with her problems, as a Special Needs mother, which tracks the entire journey from doubts and questions to resolute strength.    
Day Two – Wednesday, April 25:
The lead on day two is a short story by The Republic of China-based poet and storyteller, Dr. Tze-Min Tsai, Number One, which portrays the binaries of life of an ASD child, his coming of age, and his later life.
In the second short story, Life is Divine, by Kenya-based poet-storyteller, Nancy Ndeke, unveils the power of love.  
An intriguing fiction, God of Everything Falls, by Lovita J R Morang, unveils many layers of the Autism Spectrum Disorder.
The fourth and last research article, What are Learning Disabilities?, a renowned psychiatrist, Prof. Ashoka Jahnavi Prasad, tells us how times have changed and parents are aware that learning disability can be dealt with.
Day Three – Thursday, April 26:
We begin the third and last day with a short story, In Pursuit of a Normal Life, by Anjali Sharma. It brings alive the trials and tribulations of being a mother of a Special Needs child, diagnosed with ASD.
The short story, A Weed of Mine, by Atrayee Bhattacharya, is based on a real-life experience that has been fictionalised. It's a bitter-sweet story of an Autistic child.
Dr. Tze-Min Tsai explores the intersection between the world famous books and the picture books, in The Intersection between the World Famous Books and the Picture Books. Colours and forms are of great significance to Autistic children.
The pain and agony of a mother of an Autistic child, crushed by the pressures of her life, takes a grim toll. Tapati Sinha recounts a heart-wrenching account, based on a real-life incident, in the short story, A Child Lost in his Special World. 
We close the Special Issue on Autism with Tribhawan Kaul's poignant story, Yashika, about a girl in the ASD spectrum. It unfolds the struggle of a single mother and the protagonist, their trials and tribulations, and finally recognition.
We hope and trust that we, in Different Truths, have been able to contribute to the cause, in a small way. It needs more sensitisation to mainstream children in the ASD spectrum. 
Join us to carry forward the Torch of Hope!  
#AutismAwarenessMonth #AutismAnAdvocacyInitiative #UnderstandingAutism #SpecialIssue #Edit #Editorial #Autism #SpecialNeeds #ASD #Aritcles #ShortStories #Poems #Anthology #DifferentTruths