Reading Time:
3
minutes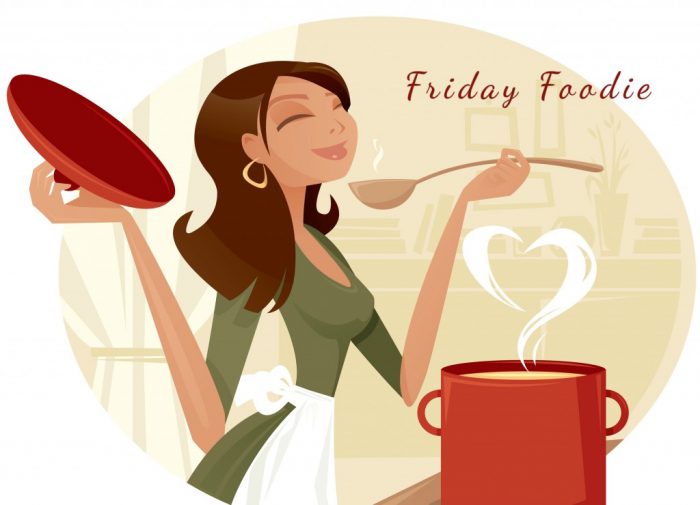 Sarika shares the recipe of red velvet cookies, in the weekly column, exclusively for Different Truths.
I didn't cook during December holidays. I know it is hard to believe. I was travelling to two different countries and discovered most of it. We love walking, even my 11-year-old lad is also a walking enthusiastic. We walked, clicked and ate. Now I am back to work and ready for more things to learn from life. It is always hard to be on track after a long break, but slowly I am into it.
Twenty Seventeen was a blissful year, learned many new things from experience. Met many wonderful people- few are blessings and some are lessons. Visited four new countries, yes you heard it correct, and also few more new lands within the home country.
December is over but my oven is still active enjoying its centre stage position. I am also in Christmas celebration mood. January is the month we Bengalis celebrate Sankranti, with a different type of sweet crapes, pancakes and many different types of variety. Palm jaggery is adorned in most of Bengali households. Next week onwards I will be busy with it. It looks like I am still in Christmas spirit. So, the first bake of the year – red velvet cookies.
Here is the recipe:
Total Time: 1 Hour, 30 Minutes
Soft-baked red velvet cookie recipe made from scratch. This cookie dough must chill for at least an hour.
Ingredients:
1 and 1/2 cups all-purpose flour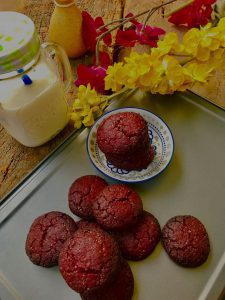 1/4 unsweetened natural cocoa powder
1 teaspoon baking soda
1 Tablespoon milk
2 teaspoons vanilla extract
1 Tablespoon red food colouring
1/4 teaspoon salt
1/2 cup unsalted butter, softened to room temperature.
3/4 cup packed brown sugar
1/4 cup granulated sugar
1 large egg,
Method:
Whisk all the dry ingredients, flour, cocoa powder, baking soda, and salt together in a large bowl. Set aside.

Using a mixer beat the butter on high speed until creamy

Beat in the brown sugar and granulated sugar until combined and creamy, around 1 minute.

Beat in the egg, milk, and vanilla extract, scraping down the sides and bottom of the bowl as needed.

Once mixed, add the food

colouring

and beat until combined.

Now add dry ingredients into the wet ingredients. More you beat brighter the

colour

.

Cover the dough tightly with aluminum foil or plastic wrap and chill for at least 1 hour.

Preheat oven to 350°F (177°C). Line two large baking sheets with parchment paper.

Scoop around 1.5 Tablespoons of dough and roll into a ball, Bake each batch for 11-12 minutes.

Allow the cookies to cool on the cookie sheet for 5 to 6 minutes before transferring to a wire rack to cool completely.

You can store it in an airtight container for 7 to 8 days.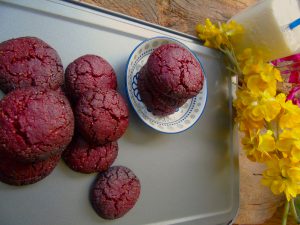 ©Sarika Sarkar Das
Photos by the author
#FridayFoodie #Cookies #Desserts #Snacks #VelvetCookies #SoftVelvetCookies #Baking #BakingGoodies #LoveOfBaking #DifferentTruths