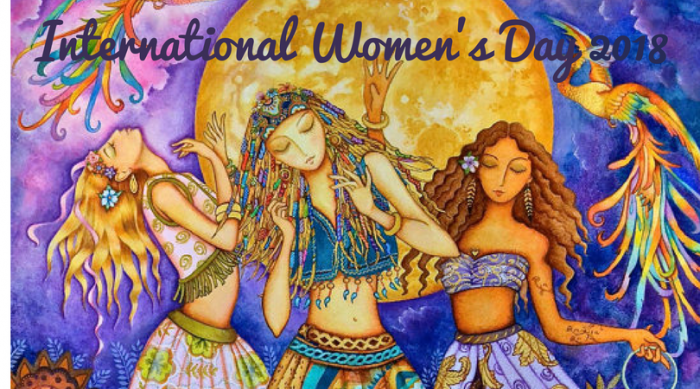 Our Editor-in-Chief, Arindam, tells about this year's theme of the International Women's Day (IWD) 2018. He introduces three erudite editors and includes their editorials in this editorial. His thank you note to five amazing women and the curtain raiser gives an overview of the special issue. A Different Truths exclusive.
This year's theme for the International Women's Day (IWD), in Different Truths (DT), is inspired by Maya Angelou's protest poem, Still I Rise. The last two lines of the first stanza are worth quoting:
You may tread me in the very dirt
But still, like dust, I'll rise.
Keeping with the spirit of this poem, we pay our homage to the voiceless women, millions of them, from all over the world. They rise above their agonies and sufferings, their beatific smiles like the new sun every dawn speaks of their resilience.  We salute their ability to bounce back to cook and clean for their families in rain or shine. We celebrate womanhood, the spunk, the life-giving force that endures.
Remove the eekar in Shiv, it becomes Shav, a lifeless corpse. In India, we have the binaries of the goddess (devi) and the witch (dayan). In all cultures, we uphold virginity – the Virgin Mary is also the Kanya Kumari. Or the 72 eternal virgins waiting for the pious Muslims in heavens.
The patriarchy creates the pious (of body and mind) and destroys it in the harlot, the defiled, to be condemned in the everlasting fires of living hell.  
We, in Different Truths, stand up against these stratifications of women.
I seize this opportunity to salute four amazing women, the editorial board of IWD, without whom this issue would not have seen the light of the day.
Despite many challenges, personal and professional, Michele Baron, inspired us, as always. As a Consulting Editor of IWD, she read almost all the poems, articles, and stories published in this issue. A celebrated poet, gifted artist, an erudite writer, and celebrated critic, her poem and article, along with her edit, speak volumes about her deep commitment.
Harshali Singh, a poet, artist and a renowned writer, has graciously edited the most of the articles that appear in this issue. Firebrand poet and writer, Payal Talreja, minces no words. She edited the anthology of poems that appear in this Special issue. Am grateful to both of them.
I owe my gratitude to Anumita Chatterjee Roy, our Managing Editor, for working tirelessly, leading the design team.
A special mention of Luz Maria Lopez, a poet from Porto Rico, is a must. She gracefully supported us, like always, in this endeavour.  
Thanks are due to all writers, storytellers, and poets for contributing and participating in IWD 2018.
We need to thank all our readers and followers in 181 nations, across the globe. Without you all, we are insignificant.
It's time to hear from the editors of Still I Rise: IWD 2018. Here are the three erudite editorials by the Consulting Editor, Michele, and two co-editors, Harshali and Payal.
***
Unruly, loose, and dark
Michele Baron
Here we are, commencing the third month of 2018, observing another International Women's Day (IWD). Another trimester passed, along with our shared global timeline.
What have we learned since last year?
In this time of rapid globalization, there remain an estimated 7,097 languages spoken — 90 percent of these mother tongues, unable to emerge from their isolation, facing obsolescence and obliteration as the world rushes towards the next bright beacon of progress… not so very different from the realities facing the more than 7 billion women who comprise nearly half of the world's population.
The authors contributing to Different Truths magazine's IWD 2018 Anthology whisper and rage, challenging long-held values, and beliefs about womanhood, gender identification, gender-based violence, the ravages of privilege and isolation, the persistence of the structural, cultural, and entrenched spiritual inequalities confronting women.
There are moments when words aren't necessary to convey a culture's soul and spirit, a neighborhood's heart and hands, a family's hopes and dreams. We have all had moments of unveiled clarity, looking in the mirror, gazing into the dark infinity of a cloudless night… where we know, despite the silence and the collective baggage of generations, that women's lives matter, have always mattered.
Here, in these essays, narratives, poetry and prose, words, too, matter.
In words that soar, shout, sob and sigh, the writing collected here address a wide range of hot-button issues and disparities — in politics, economics, health, in cinema and the entertainment industries, in education, and in every-day life.
To loosely borrow from some of the themes resonating in these selections, we are moving beyond the days of insular outrage that, despite identifying or being identified as female, we don't all want to wear Cinderella Shoes. Moreover, notwithstanding the monthly reminders of the womanhood which enables us all to continue the human species, we do not wish to be burdened with the "luxury taxes" nor the unspoken endurance of cactus leaves and sea sponges to attempt to maintain feminine hygiene and health.
IWD 2018 — a call to action, another light along the pathway to equality.
Read it.
***
Towards a More-Equal Society
Payal Talreja
Happy International Women's Day. Today, we shall read diatribes on how women are abused, used, made to suffer in a world largely controlled by men. Truth. We shall read flowery messages about women being the repository of nurturing, love, patience, and sacrifice. Truth – we tend to fall in with social expectations. There will be hardnosed articles talking pay parity, opportunity, work ethics and the gender gaps. Also completely on point!
BUT.
Perhaps the time has come to present ourselves and our lives from a position of strength, instead of weakness.  It is a given that Patriarchal images, expectations, and impositions on women are WRONG.
 Let us move on from there to seize control of our lives. Every woman who achieves personal or professional success must open the doors for other women. While fighting for men to change their attitude towards women, we women have to change our attitude towards other women. We have to bust all the male myths that weaken us.
While men should learn to sew a button, cook, do laundry, care for children, make beds (essential human skills), let us learn to change a tyre, do our accounts, use a screwdriver and hammer, protect ourselves physically. Learn to say no, argue logically, and be professional.
At the end, who does what is a matter of personal adjustment in a relationship. But to achieve a more-equal society, men and women should make themselves equally capable. None of our day to day tasks are gendered – they are a part of Patriarchal thinking.
Be the best YOU can be. Ace YOUR potential.
***
What do Women Want?
Harshali Singh
This year the 'International Women's Day', comes at a time when women globally are raising their voices against the assault on their right to make a choice.
 While the power sources endeavour to shove women back into the patriarchal mould the voices of dissent to this mindset refuses to die down. This visible shift in the power dynamics has on one hand given women the strength to spread their wings but simultaneously caused misperception.
This blurring of lines between the well-defined gender roles of the past and the clarity and comfort it entailed for some, maintained the balance between the yin and yang. Pressure to silence our expression with white noise remains strong. The same white noise that did not spare even Indira Gandhi calling her a gungi gudiya or recently when Renuka Chaudhary who was called out on her unabashed laughter, compared to Srupanakha. Kangana Ranaut courted controversy for being vocal and candid. Worse, the recent unfiltered judgements passed without an iota of empathy on Sri Devi's passing by none other than some of her own ilk, worried me. 
What is it that women want? 
Rumi's words, "Maybe we are searching among the branches for what only appears in the roots." ring true even today. My point is that the change has to come from within too. We have to strengthen our roots, our foundations, and close ranks; lift one another instead of shredding and pulling each other down. Unless we stand together, this steep hill that remains unconquerable despite the viragos that came before us will take more time, effort and unimaginable sacrifices, to scale.
Undoubtedly reading the well-researched essays that form part of this Special issue amplifies the conviction of today's women. I, therefore, wish everyone happiness on this day, that celebrates grace above all else.
***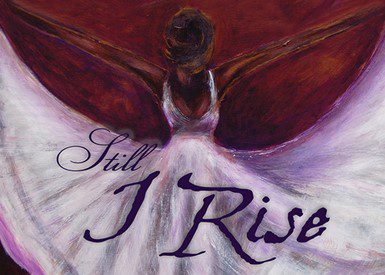 Different Truths' Special Issue, Still I Rise: IWD 2018, shall be featured on three days, between March 6 and 8, 2018. We bring to you a bouquet of 38 poems from various parts of the world, 12 thought-provoking articles and two short stories and a novella.   
Despite our best efforts, we might have faltered and failed. We accept all those shortcomings humbly, hoping to learn from our mistakes.
Here's the curtain-raiser on the Special Issue.
Day One, March 6:
Michele Baron's article, chains, choices, chances, change … considering Women's Day, 2018, strikes the keynote. A newborn does not care about the mother's credentials, caste, class, culture, creed or colour — only that the mother's arms are strong, her hands supportive and gentle, that there is food, shelter, time to dream, and something to hope for, rather than violence. She raises several questions on Women's Day.
Hemashri Hazarika, in her article, 'Is Empowerment of Women a Distant Dream?', says that women roughly constitute half the population but in every aspect women still remain grossly under-represented. Certainly, the women in the largest democracy of the world are ranked much below top hundred in the global ranking. She examines the issue of women empowerment, basis several indicators.
The article by Ruchira Adhikari Ghosh, 'Emancipation of Women: Many More Miles to Go', carries forward the questions that Hemashri asks. Ruchira opines, Loads of spunky women are performing daring feats which their mothers and grandmother didn't even dream about. They are making their presence felt. Yet, lots need to be done to ensure emancipation of women in India and all over the world.
'(T)hank (G)od' by Reetwika Banerjee is a short story on a non-conventional and satirical aspect of womanhood. The central theme is relevant to the present social conditions and brutal crimes that happen to women.
We close Day One with 'Still I Rise: IWD 2018, Anthology of Poems'. Thirty-eight poets from various parts of the world, with a poem each, celebrate womanhood.
Day Two, March 7:
Navodita Pande tells us about the sheroes (women heroes) in Indian mythology, who are examples for the contemporary women. Here she talks of two such protagonists Savitri and Radha, 'modern' in their approaches then and now. She tells us how they stand for a sense of women empowerment, in the article, 'Sheroes in Indian Mythology: Examples for Contemporary Women'.
Two articles of women and cinema have been penned by Mamta Joshi and Pyusha Chatterjee Singh. In 'The Saga of Indian Reel Women down the Ages: Lights! Camera! Action!', Mamta tells us about the women directors of Bollywood, who have followed the footprints of the pioneers, who broke the glass ceiling, as early as 1920's. She also talks of contemporary women directors who have freed the celluloid from the male gaze. Pyusha takes a look at some of the unconventional female characters and women-centric films Bollywood has produced in the recent years. She critiques such films with thumbnail reviews, in her article, Liberated Leading Ladies of the Celluloid.
A young girl, Saumya, bares her heart out in a soulful piece, 'An Open Letter to India from an Indian Girl'. She asks pertinent questions.
We close the second day with Black Magic, a novella by renowned writer, Sutapa Basu.
Day Three, March 8:
We open the third and the final day with 'Why Renuka Chowdhary is not Alone?' by renowned journalist, Sreelata Menon. In her tongue-in-cheek style, Sreelata says, a woman cannot get away with even a mere laugh in today's world. There is no solidarity even among her own gender who are quick to sit in judgment and agree she got her just desserts. Chauvinism still rampant however much we try to pretend it doesn't can only be rooted out once mindsets change. Years and years of entrenched patriarchy cannot be wiped out that easily.
Anumita Chatterjee Roy discovered that tampons and pads come under the umbrella of luxury taxes. Her fellow females and she, experience the luxury of bleeding every month? Are we paying for being a woman, she asks in her hard-hitting article, 'Expensive Periods'.
Luz María López, in her erudite research article, 'The Heritage of Latin American Women Writers', says, in Latin America, there is a tradition of women's rights activism. Commitment to gender equality is not new in Latin America. In fact, Latin women's empowerment has reached beyond frontiers all the way to the global scenario. For instance, the influential heritage of Latin American women writers is strongly present in literature.
Dr. Brajesh Kumar Gupta, in his research article, 'Are we Empowering Women Ensuring Participation in Every Aspect of Life?', states that women empowerment refers to increasing and improving the social, economic, political and legal strength of the women, to ensure equal-right to women, and to make them confident enough to claim their rights. He examines the issue, as per the salient features of the national policy for women empowerment.
Tapati Sinha, in her heart touching piece, 'An Open Letter to my Dear Daughter', raises several burning issues that affect women, across all socio-economic strata.  
We close the Special issue on IWD with a beautiful story, 'Mandaravas', by Jayita. The enigmatic story that unfolds itself through metaphors and images, talking of dreams and desires, of love and lust and the quintessence of womanhood.
Please like, comment and share whatever you like, friends.
Between March 6 and 8, all regular columns of Different Truths shall be put on hold. Let's celebrate womanhood.  
Happy Reading.
Cheers!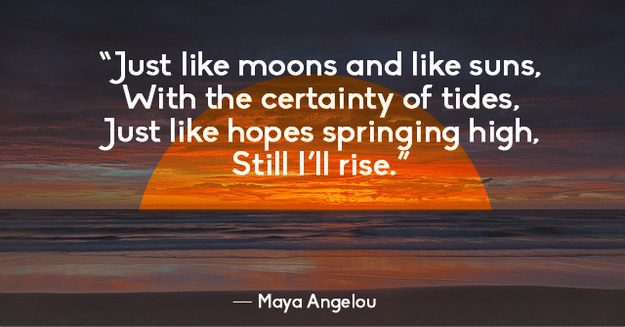 ©Arindam Roy
Photos from the Internet
#StillIRise #InternationalWomensDay #IWD2018 #CelebratingWomen #Edit #Anthology #ShortStories #Novela #Articles #Authors #Poets #Editors #DifferentTruths