Reading Time:
6
minutes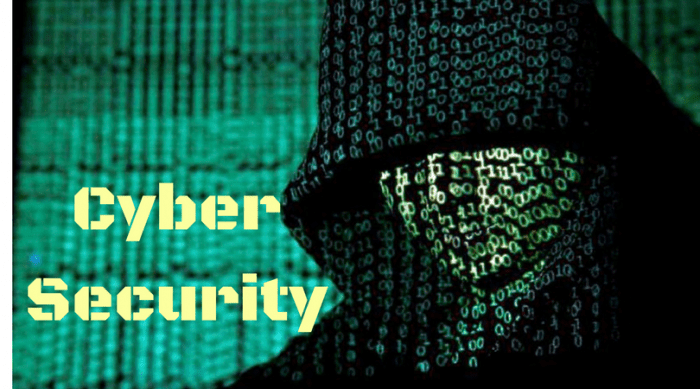 In this article, Reetwika cautions us about one of the trendiest ways of cyberstalking that's going to hit the millions of social media users very soon. Have you already heard of Catfishing? The technique utilises a very simple human psychology to instantly trick into a fraudulent world. Here are useful tips to protect yourself, from a cybersecurity expert, in the new weekly column, exclusively for Different Truths.
'Cybercrime' has become the buzzword of the millennium now. With an annual record growth rate of 12% globally, it has put all technology users on their toes. Once it was thought to be a threat to the only software industry, but thanks to the cyber-criminals for spanning it to even the solar space just within a decade's time.
With the boom in social networking, it has opened unlocked doors of your privacy to the world of cyber stalkers and pranksters. The millions of expressions, photos, videos, comments, information, status updates, tweets, achievements, likes & dislikes, work updates, travel trajectories, anniversaries, birthdays shared on social media create a paradise on earth for cyberstalkers.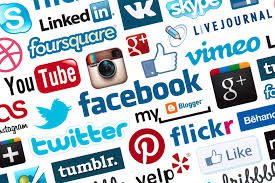 ·         Are you sure there is no other profile in your name on Facebook? Twitter? Tinder? Hi5? LinkedIn?
·         Have you ever 'Googled' to check if you have any imposters?
·         Have you ever verified with your friend offline who sent you a new friend request recently saying that the old profile has been hacked?
·         Have you newly received a connection request from someone with no mutual friends?
·         Has any of your friends complained recently about a mutual friend?
If you are not confident with your answers, do give it a second thought. Because it's high time to be vigilant now. You never know who is keeping a constant watch on your social media footprints.
In this article, let us talk about one of the trendiest ways of cyberstalking going to hit the millions of social media users very soon. Have you already heard of Catfishing? The technique utilizes a very simple human psychology to instantly trick into a fraudulent world.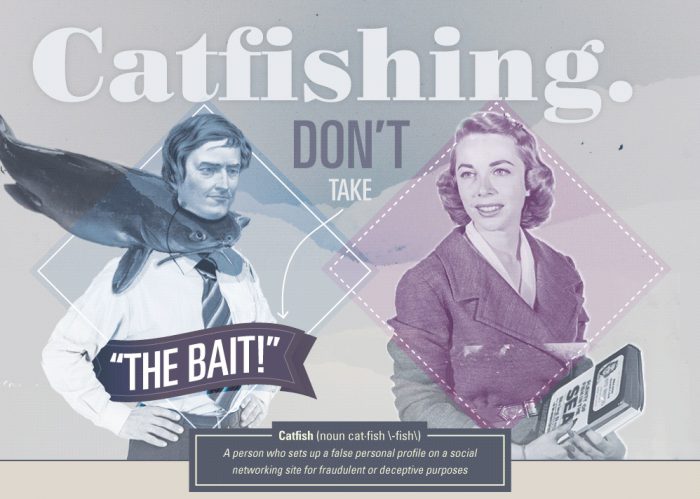 ·         It starts with a passive monitoring of your personal profile information, updates, travels, photos and friends who comment the most on your posts.
·         Next, they create a fake profile of one of your frequently responding friend(s) using his/her name, photos, and other publicly available information.
·         Once the dummy profile is created, friend requests will be sent to a handful of his/her actual friends present in the list, saying paltry excuses like ' the previous account hacked', 'password forgotten', 'this is my new profile, delete the previous one' blah blah blah.
·         Once some acceptances are there, the imposter will now approach you. His homework is complete. If you are a conscious user, you will check the photos and basic profile information. At the max verify some of the mutual friends to confirm if the profile is correct.
·         Thinking the new profile as a trusted friend, you might go ahead to delete or block the original profile. Congrats you have been successfully trapped! Now he can make you share any personal information he wants to know.
Another devastating way of Catfishing is when the imposter creates a fake profile using a random identity with an unknown model's photograph to add credibility to the identity. And then he/she sends a request to one of your close friends, maybe someone who responds to all your posts. Once it is accepted, he/she now approaches you (the victim) imposing as your secret admirer or a mutual friend of your trusted friend. In more than 60% cases, their attempts go successfully.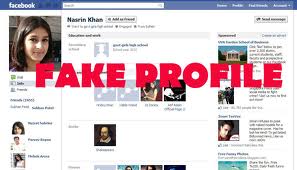 Here comes the million-dollar question, how to identify Catfishers? Well, it's nothing rocket science. If they can fox you using technology, you can also use the same technology to outwit them as well. Here are my simple tips to identify the tech-savvy social media fraudsters:
·         If the invitation has come in the name of any existing friend, just give him/her a ring from your mobile or any offline medium to verify the truthfulness of the request. Don't do it through social media as that account could be compromised already by the con man. It's a surprising trivia that only 10% of victims verify it offline with the friend sending a new invitation. Finding everything usual, you accept the proposal.
·         If the proposal has come from an unknown person, then go to the account and closely check the photos available on his public profile. Are they realistic looking, tagged to friends, other people visible considerably? Or do they look very attractive single profile pictures, selfies, beautiful modelling shots, hi-fi corporate looks? In the latter case, it's a heavy chance of impersonation. Don't get influenced by the attractive photos. You can reject the request and report the profile as spam to the concerned social media portal to take appropriate actions against that account.
·         If you are unable to do much with the pictures, check how many friends he/she has. If he/she is not an imposter, he/she is likely to keep his/her friend list hidden from the public. But if he/she is a Catfisher, he/she will definitely want you to see his/her friend list which pops up a few mutual friends to build trust as you browse through the profile. If the total number of friends is significantly less (say less than 50), you should be thinking about two things. If he/she is a choosy person, then what made him/her to proactively send a friend request to you? Secondly, judge how close are you to the mutual friends and see if you can seek any information about this new friend from any of them.
·         If you are still confused, try out a very simple trick. Download the profile picture (if it not guarded) and do a simple reverse engineering using Google. If it is a fake profile, the photo must have been sourced from some website or forum. You will immediately be directed to that link by Google image locator. Half of the battle is won. You need not know the faces of all unknown models around the world. What you just need is to do a smart search, that's it. So, you know what to do with the profile now.
·         If all your efforts fall short, invite him/her to a video chat. But for that, you need to take the risk of accepting the invitation first. If he/she agrees to hop on easily, you could take it as a safer bet compared to if he/she creates excuses around it. You always have the option of switching off your video in case you are joining a call with him/her.
 ·         The bottom line of all the preventions is awareness and detachment. If you are not sure of someone, you can always choose not to accept his/her requests.
Always remember, security cannot be achieved alone. It's a mutual journey and shared responsibility. You should not only be cautious but also take an oath to make your family watchful too. The Catfishers might have already gathered all the relevant information about your family, friends, and relatives, travel trajectories, significant life events and dates, personal achievements, employment information etc before launching the attack (friend invitation).
You may like to follow some handy guidelines to become a responsible social media user from tomorrow:
·         Disable or remove the geotags on your camera and mobiles to prevent metadata of your photos getting public during social media uploads. These metadata (ex: camera model, date and time of the photo, location, face identifiers etc) are the biggest sources of information to Catfishers.
·         Use anti-spyware to prevent tracking your browsing history.
·         Do not use open spreadsheets or calendars to share your travel plans or meetings as this will give access to the imposters to your physical location and surrounding environments. They can utilise it to con your family members.
·         Do remember to log off from any system (handheld, desktop, laptop etc), however personal it may be because you never know when at what point it has been compromised.
 ·         Last but not the least, take care of your passwords, change them frequently and do not keep them written on your stickies or writing desk.
©Reetwika Banerjee
Photos from the Internet
#CyberSecurity #CyberCrime #SecurityOnline #Catfishers #Beware #SocialWebsites #Hackers #Passwords #Laptops #Desktops #ModbileDevices #BrowsingHistrory #IPAdress #Imposters #Cyberstalkers #DifferentTruths