Reading Time:
7
minutes
The examination system is rife with corruption. Its sanctity is highly suspect. It's a big farce. Doctored and fake degrees are the passport to success in the job and marriage market. Witness the huge rush of students in temples and majars before and after the board and other examinations. If not men, perhaps gods might be bribed, successfully. Arindam, our Editor-in-Chief, cites some cases, to expose the rot in the system, in the second and final part. An exclusive for Different Truths.
Munshi Premchand's short story, Bade Bhai Sahab, is a spoof on the examination system. He exposed its hollowness, lacing the narrative with robust humour.
Rattu Bhai was Padhaku Bhaiya's younger brother (please see part one of this report). He was very diligent and would rote his lessons so loud that all of us learned it much before him, involuntarily. For example, he would pace all through the balcony on the first floor, clamber up and down the staircase, and the pace in the garden, yelling repeatedly, "Accaarding to Gandhiji…." It became a Kabbadi cry for all of us. Instead of saying, "Chal Kabbadi aal-taal aal-taal aal-taal/Meri muche lal-lal lal-lal lal-lal lal-lal," we now said, 'Accaarding to Gandhiji Gandhiji Gandhiji Gandhiji'.  However, Rattu Bhai managed to scrape through every exam.
Nankai was the third and the brightest boy among his five brothers. His diligence was legendary. He could study for 18 hours a day. He told me that he mugged-up all his textbooks word by word, page by page. In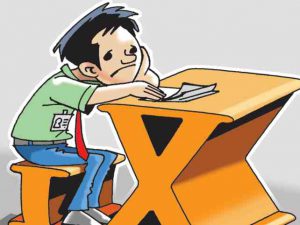 the examination hall, the book opened in his mind's eye. On a summer evening, when I was with him trying to understand a Physics equation – he was senior to me – his mother walked in. She said, "Ja bajaar se sabji lei awa. (Get vegetables from the market)."   Nanku was engrossed in the equation. Irritated he replied, "Hum na jabei, kitaab copy nahi dikhaat hai ka? (I won't go. Can't you see books and notebooks?" His mother, said with a finality, "Hum khana na banawab. Tu raat k kitaab copy kha (I won't cook. At night, eat books and notebooks." Both of us laughed and left for the market.
Rattu Bhai and Nanku literally ate books – albeit the results were vastly different. One was awful. The other, awesome. Though both worked very hard the results mattered.
The examination was a big scare for all of us. We did not have coaching classes on those days. Most parents with big families in the middle-class Railway colony could not afford private tutors. It was self-study for most – whether it took them one or several attempts to pass each class.
Needless to say that education was – and is – primarily important for the wards of clerks, guards, engine drivers, engineers and other workmen in that colony.
My tauji (uncle) and some of his friends decided to study law in the night classes, few years before their retirement from government jobs, in the mid-1970s. A trade unionist, his desire was to be a pro bono lawyer. He studied it with all seriousness. He told us that in the examination hall, cheating was rampant. Many came with an armload of fat books. Unfortunately, most of the time they had no idea where to find the answers and they flunked (echoed by Lalu Prasad Yadav later in this report).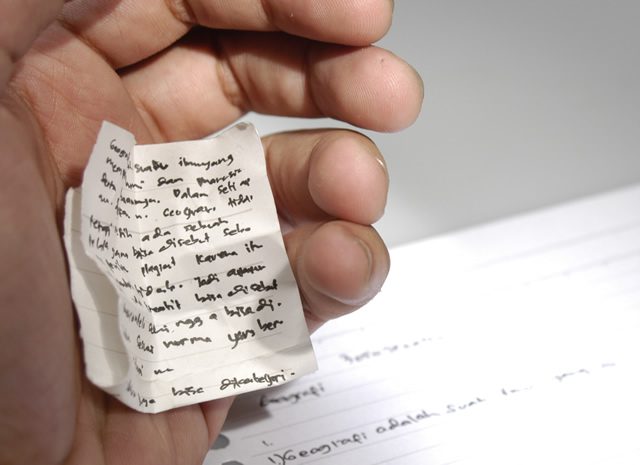 One evening, after all his papers were over, he shared an interesting anecdote with the family. "I found one honest student amongst all these lampoons. After completing my paper, I went to relieve myself. On the way to the urinal, I found one boy, engrossed in studies, squatting on the floor in front of the toilet. He was reading aloud, swaying like a possessed man, unmindful of the stench. On my way back, I asked him what he was doing. He replied, 'It's not good to cheat. I am learning my lessons.' Right then the five-minute-bell rang (answer sheets to be submitted in next five minutes). He rushed like a madman. What he wrote is anybody's guess?"
Instances of mass copying in a Bihar village school was flashed in several newspapers in 2015. It's rampant in UP and many other states too. This is despite the fact that the law warns 10-year jail and Rs. 50,000/- fine for cheating in exams. Lalu Prasad Yadav, the former CM of Bihar and RJD leader was quoted in a press report, "Had it been my government we would have given books to examinees to write…only those who have read could write answers from books and for those who have not exam duration of three hours would end and they would still be searching for answers." He said addressing a function after inaugurating a new school in an interior village of Buxar district, on March 23, 2015.
As a journalist, I came to know that a racket was active in various colleges and universities in UP. The examination heads and other top officials too were allegedly involved in it. Students who never attended classes and could not pass any exam on their own, paid an unspecified amount of money to some 'touts' (read teachers, peons, small-time student leaders). And they got very good marks. The modus operandi was that a bright student's roll number was to be informed. The answer sheet bundles would be pulled out before these were sent for checking. Very carefully, the staples would be opened and the covers of the answer sheets would be swapped. The inside pages of a bright student and that of the rogue-student would thus be exchanged. While some celebrated, quite a few would go into depression, often never to recover. There were suicides too. Those days RTI was not in vogue. Since my contacts could not provide me the evidence – and were afraid to come out in the open – this story was shelved. My instincts said that this was possible and must be happening too. The examination is such a big farce.
Education mafias are ruling the roost. There are several autonomous societies, under the Societies Registration Act, 1860 that conduct examinations. Often diplomas and degrees are 'bought' from these places. However, due to lack of evidence, this story too was shelved.
In fact, there are many universities that are allegedly run from a garage or a two-room apartment. These institutions fleece students as the degrees/diplomas awarded by are fake. On April 24, 2018, the UGC website listed 24 fake universities and 279 technical institutes not approved by AICTE, all over India, out of which NCR had seven fake universities and 66 technical institutions.
The BBC reported on July 8, 2015, a medical school entrance examinations scandal that led to thousands of arrests, mysterious deaths and the suspected involvement of top politicians and bureaucrats. Soutik Biswas of BBC investigated the crime in Madhya Pradesh. The report said:
It was 13 July 2013, six days after the local police had caught half a dozen students from a city hotel who they suspected were plotting to rig medical school exams.
Dr. Anand Rai, a medical officer himself, has the reputation of being a feisty – if sometimes, reckless – whistle-blower, so he was helping the police with intelligence about how medical school exams were being rigged in Madhya Pradesh.
"There was a man on the line threatening to kill me. He said don't do this job anymore," says Dr. Rai…
The report added, "The scale of the scandal boggles the mind. Some 2,530 people have been accused since 2012. Around 1,980 people have been arrested; and 550 people are still sought by police. Twenty courts in Madhya Pradesh are looking into 55 cases registered in connection with the scandal."
The shocking revelation, according to Biswas' report was:
Question papers were leaked, answer sheets rigged, impersonators – themselves bright, young students – were hired to sit for candidates, and seats sold to the highest bidder. Anything between 1m rupees ($15,764; £10,168) and 7m rupees was paid for a seat.
Investigators have examined nearly 10,000 photographs of students, many of which were forged by impersonators. They have gleaned electronic information from at least five hard drives, innumerable pen drives, and laptops.
In fact, a crime serial in one of the Hindi TV channels had shown the Vyapam incident, without naming it. Bright students from coaching institutes took the exams in some other names (read proxy students). The brightest student was made to sit in the middle. He was called 'engine'. Others, not so bright, sat around him. They were nicknamed 'bogey'. The 'engine-bogey' system was fixed by the examination head and roll numbers were allocated accordingly, in an examination hall.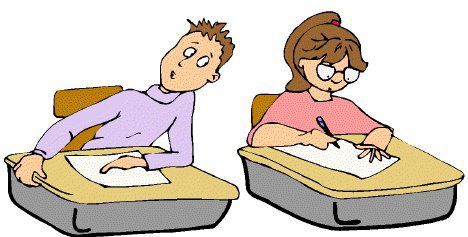 Another episode of the crime serial exposed how parents of a girl with serious learning disabilities bribed to get a BEd degree in her name. The reason was that otherwise, it was not possible to get a 'good match' for her. The protagonist protested but her father had silenced her. The fake degree racket was busted when this girl was murdered accidentally by the engineer son-in-law.   
Donation seats are common in many medical and engineering colleges. Often results are 'fixed' too. Match-fixing might be a pale patch. I hope and trust that some smart investigative journalists, in the near future, would expose the rot that is deep-rooted. Now, we have smart gadgets for sting operations.
Bribe and gratification have socio-religious sanction in our country. Gods are appeased. Witness the huge rush of students in temples and majars (tombs of holy men) before and after the board and other examinations. If not men, perhaps gods might be bribed, successfully.
Money can perhaps buy success and happiness in our country. Randomness, discrimination, arbitrariness, caste factor, low morality, lack of ethics, greed, and corruption have formed an unholy alliance. We need to stop all these if the education and examination system, no matter how flawed, is to become sacrosanct once again.
http://139.59.80.127/cover-story/is-our-education-system-a-farce-i/
Online Reference:
These websites were accessed on June 11, 2018: 
(Concluded)
 ©Arindam Roy
Photos from the Internet
Feature Picture: File Photo of relatives of the examinees helping them in mass copying in a village school in Bihar. It's rampant in the BIMARU and other states of India. 
#RiggedEducation #CheatingInExaminations #EducationInIndia #MafiaInEducation #EducationRacketeering #BBC #CorruptionInEducation #Money #Muscles #WhistleBlower #CoverStory #DifferentTruths